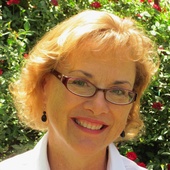 SA 581636000
Real Estate Agent
Karen Berg
Experience Matters!
Queen Creek, AZ

—

Queen Creek Realtor, San Tan Valley Realtor, United Brokers Group (602)919-2375
21321 E Ocotillo Rd C108
Queen Creek , AZ 85142
---
Karen Berg is a rare, full-time and experienced Queen Creek and San Tan Valley Realtor who lives, works and serves in her community. Experience matters when it comes to buying and selling your home!
Get to know Karen Berg
Thinking of pulling up roots or putting down some new ones? Perspective, experience and passion for a locale can go a very long way in real estate.
As a 30 plus year resident of the Phoenix area, I have lived in and flourished within the East Valley and enjoy incorporating my insights into your real estate visions and goals. Whether it's hiking a local trail, landing a 3 pound smallmouth, or harvesting a bushel of home grown vegetables, I have discovered that focused effort and know how often produce the best results, particularly when you are enjoying the process along the way.
If you, or your friends and family would like a helping hand buying or selling a home in Arizona (or if you are just looking for some good gardening tips), then please don't hesitate to give me a call at 602.919.2375. I am willing to get my hands dirty for you.    
Karen Berg is an experienced local Queen Creek Realtor and San Tan Valley Realtor. Feel free to visit www.queencreekrealestatesite.com to view other properties available in the markets of Queen Creek Real Estate or San Tan Valley Real Estate.
-Karen Berg, Your Queen Creek Realtor and San Tan Valley Realtor
You are also welcome to use my free tool: Search the AZ MLS

Karen Berg's Blog Posts
Real Estate Market Trends
–

over 2 years ago
Real Estate General Information
–

over 4 years ago
Real Estate General Information
–

over 4 years ago
Real Estate Market Trends
–

over 4 years ago
Certifications
In today's unique and challenging real estate world, selecting the Realtor® that will serve YOU is critical. Over 92% of all Realtors® in our market here in Arizona complete fewer than 6 transactions per year. Short sales, foreclosures, and even traditional sales in specific areas all require focused expertise, and as they say "there is no substitute for experience." Selecting a full-time agent with a varied and successful professional history,  affords  you the best opportunity to reach your home buying/selling goals.
STAYING ON THE SAME PAGE
If you believe that buying or selling a home is one of the more significant financial events in the average person's lifetime, then we are working from vital common ground. Our approach is to treat each step of the process with this foundational belief in mind.
WHAT MAKES US DIFFERENT
Real estate advertisements, colorful signs and even a set of initials after your name, can make Realtors® all appear largely the same. Our team strives to be unique and provide more service than most in so many ways. Here are some examples of "difference makers" that we employ with all of our clients.
1)  We EDUCATE on the home buying and selling  process and arrive at expectations together from the very beginning. Helping you understand the subtleties of bank owned properties, investor flips, new builds and even traditional sales is the best way for you to make informed choices.
2)  NEGOTIATION SKILLS are critical. While price is a major element, it is far from the only one of importance. We help buyers get the home they want from A-Z and we help sellers get their home sold with the right terms.
3)  We MANAGE the complete transaction. "Stuff Happens" in virtually every sale or purchase.  Some elements, such as what is happening on the other side of the transaction, are outside of our immediate control and require tenacity and diplomacy. We work diligently to manage the flow of the contract and the timelines within. With our detailed understanding of the Arizona contract, we can, and do, hold all parties accountable.
4)  COMMUNICATION is key. Keeping all parties informed throughout the process cannot be overstated enough. We strive to treat all persons in a transaction how we would want to be treated. This is particularly important for first time home buyers, someone new to Arizona, or out of area clients, but the same standards of service are applied with every one of our clients.
5)  We give physical SUPPORT to the entire buying and selling process. We attend events such as home inspections, pest inspections and actually are present for closings, lending our experience and expertise when you need it.
6)  We RETURN CALLS. It's hard to believe this has to be stated, but it is a vital element in how we conduct business. Calls are returned quickly and always the same business day. This happens for our clients, potential clients, other agents, lenders, and any other parties to transactions.
7)  We surround ourselves with a like-minded, superior TEAM of loan officers, home inspectors, title and escrow agents, and even pest inspection professionals for the highest level of service in virtually every aspect of the transaction.
8)  We have AREA SPECIFIC KNOWLEDGE. If you need someone that knows the Southeast Valley area like the back of their hand, then we are your team. We live, work and volunteer here and know the area in great detail. Our goal is NOT to be all things to all people, rather to be the BEST thing for the people who wish to join us in our geographic area, share like expectations, and allow us to put our successful methods to work for them.
In closing, with my extensive background in corporate America, and successes in 'ground up' small business, I have found myself well prepared and suited for a Real Estate career. I treat it seriously, like a business...YOUR BUSINESS! I hope we get a chance to do business together.    
-Karen Berg, Your Queen Creek and San Tan Valley Realtor®
Awards
Kiwanian of the Year
Sales Person of the Year, Spartan Promotional Group
Presidents Circle for United Brokers Group in 2011, 2012, 2013, 2014, 2015. 2016
Queen Creek Chamber of Commerce Small business of the Year 2012
Top 1% of Trulia Agents Award for 2014!
Skills
Negotiating, working with buyers and sellers, area expert, helping distressed sellers
Testimonials for Karen Berg
My wife and I are Canadians who wanted a reasonably priced vacation home in Arizona. We went down in May, 2014. Karen and her partner Alex showed us about 20 houses in two days. They were both very efficient and professional. We eventually selected a house in San Tan Valley. Karen arranged various inspections of one house we chose.
I was very pleased with Karen. Her no pressure style was very appealing.
Would I recommend her? You bet.
You were very good Karen. My wife and I were more than pleased with your service. Thank you.

It is rare to give anyone, no matter how professional and adept they are, five stars on every facet of your experience with them. However, Ms. Berg earned 5+ on every single one of these skills! We contacted Ms. Berg after the financing on the home we were building fell through -- with only ONE MONTH to find, finance and move into a house before our lease was up. Within 24 hours, Ms. Berg had us in touch with the most amazing loan officer, had an MLS list in our hands, and was looking at properties with us. In less than thirty days, we moved into our house in Queen Creek. Ms. Berg is not only professional, responsive, honest, and knowledgeable; she is also kind, empathetic, friendly and ever so sweet. I would recommend Karen Berg for any real estate transaction you have coming up -- she is a super-star!!!

Darlene Hall-Zehner

06/30/2014

Karen is one of the most professional and prepared real estate agents that I have ever met. She is, at the top of her game. And is extremely knowledgeable in her field. My house was sold super fast during a very emotional time in my life. She helped me every step of the way with her dedication and also her kindness. She took such an interest that I felt like a part of her family. Karen is an excellent realtor! And I would highly recommend her.

Keith and Dana Johanson

10/14/2013

Karen was absolutely wonderful. She understood exactly what we wanted to have as our dream home. She showed us many homes and when we saw a model home we loved, she worked very hard to help us get the exact same floor plan and very importantly the view of the San Tan Mountains we wanted. She was always available and responsive. We highly recommend her!

Karen is the best realator we've dealt with...she is professional,friendly, honest and informative. She answers all questions in timely manner, is very very organized. She makes buying a house so easy if you have your finances inorder. We will always use Karen in buying and selling our home in Arizona. Karen is so honest and trustworthy something hard to find in todays business dealings.

My name is Linda Feeney and I highly recommend Karen Berg as a realtor, Karen sold me a house and then sold it for me, You will not find a more ethical person to do business with, She has become a wonderful friend and I would recommend her to anyone, In fact, some of my family members have used Karen when purchasing their homes, If you want a very knowledgable realtor,please ask for Karen and you will meet a wonderful friend with your best interests at heart,,Sincerely, Linda

I've known Karen for quite a few years and in several different business arenas. She's ALWAYS been professional, efficient and more than dependable. Always thinking ahead and outside the box, Karen is always a 'go-to' person. When purchasing my most recent home, Karen was in constant contact to inform me of the progress, offered suggestions and advice when I needed -always on top and one step ahead... What makes Karen stand out above and beyond any other realty professionals is her dedication to YOU the client. I would not hesitate to recommend Karen to anyone even considering buying/selling a home. I will utilize her wealth of knowledge & skills again when I consider my next 'adventure'! Having used other Real Estate "professionals" in the past, Karen FAR surpassed my expectations and I never had to deal with any of the issues I had faced previously working with those 'professionals'.... Do yourself a favor and call Karen, you will see exactly what I am talking about.

Joe and Sue Vieth

09/24/2013

Karen

Sue and I wanted to thank you for all the services you and Debbie provided to us. I've been planning to buy a thank you card and mail it but it has been full go non-stop for a few weeks now. So in lieu of a card -- THANK YOU both very much! We really enjoyed the times we spent together and thought you were both extremely professional and patient with me. Not everyone appreciates my anal-retentiveness. You guys are saints!

We will keep in touch and let you know when the party is or at least offer you a drink of your choice once we settle in. (Who knows when that'll be??) We will refer friends, family and acquaintances to your team whenever we have the opportunity to do so. Thanks for helping us to move a step closer to living in our dream home and moving on with our lives!!!!

Sincerely,

Joe and Sue

Karen is the BEST! She helped us on several purchases and my wife and I always feel informed about the property we are considering. She is quick to respond, submit necessary docs and manage each sale. I will always be loyal to Karen and recommend her without hesitation

I have know Karen for over 12 years. I ran a non-profit and Karen has been very helpful with advice and has donate throughout the years. Karen stands out from the other Realtors because she is very professional. She is skilled, competent, experienced, caring and compassionate. Karen works hard to make sure the buyer, or seller will get the best agreement possible, while leaving the other person feeling good about the deal.
Two of my daughters, Kelly and Andrea, and Jon , a grandson brought a house through Karen; they were very pleased with her work. in fact, when Andrea submitted a bit for her house; several other people also submitted a bit for same house. Most of the bits were higher than the bit Andrea submitted; however,
Andrea got the house, because Karen had all the paperwork needed and signed.
Introducing a fresh new look for your Profile.
Click the 'Edit Profile' button below to enter 'Edit Mode' and continue the tour.