Jeffrey DiMuria 321.223.6253 Waves Realty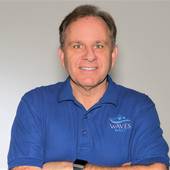 BK3246853
Real Estate Broker/Owner
Jeffrey DiMuria 321.223.6253 Waves Realty
Florida Space Coast Homes
Melbourne, FL

—

Waves Realty
Real Estate Service for Indian Harbour Beach, Indialantic, Melbourne Beach, Satellite Beach, Viera, Melbourne, Suntree. When you need the best service, Attention to detail and Area knowledge!
Get to know Jeffrey DiMuria 321.223.6253 Waves Realty
At Waves Realty...we are a Real Estate Brokerage with one goal...to give you and your family the finest real estate buying or selling service in the Indian Harbour Beach, Indialantic, Melbourne Beach, Satellite Beach, Melbourne, Viera, Suntree and the entire Brevard County area. Before, during, and after the sale you can count on us to be available any time to answer questions in an honest and matter of fact way. We will work hard for you until your real estate purchase or sale is finished...and you can count on us after the sale  to help with any of your after sale needs. Call, text  or email us any time you need us, we will do everything we can to help as quickly as possible. We have been helping clients achieve their real estate goals for many years and have won both the prestigious Chairman's Circle Award and President's Circle Award by giving World Class service to our many satisfied buyers and sellers.  We would love to  make you our client for life!!!
As the Broker/Owner of Waves Realty I have a combined thirty years of sales experience and have sold property in many States throughout the Country. This extensive selling experience helps me get my clients the best price and terms available on the home they choose to buy or sell. This experience also helps assure my clients that mistakes that can cost them time and money will be avoided at all costs. when it comes to real estate there is not substitute for experience. Please let me know if you have any questions (about schools, medical facilities, real estate, shopping, drive times, places to visit, tourist info, recreation, etc...) or need more info on any of the neighborhoods I work and am expert in.
You Can Also Visit My Website at: http://www.WavesRealtyFL.com. You will find info about not only the Space Coast Beach area real estate, you will also be able to find information about local restaurants, night clubs, medical facilities, schools, home evaluations, specific nearby neighborhoods and much more.... Bookmark my Website Blog and use it as your resource for all things Brevard!
I am a full service agent and I think many people do not know the difference between the different types of agency options they have. Here is a breakdown:
FSBO - For sale buy owner with no entry into MLS. The MLS input changes this from being a true FSBO because only one side will likely have representation of an expert (a true FSBO should have no expert representation) and implies that the buyer or seller can save the commission when in fact it is being paid.
Entry Only - This is really what some buy owner companies claim to be...they put it in the MLS, put on a lox box, put out a sign, and help open title when and if the time comes.
Limited Service Brokers - This is a little tricky and this is the place most clients have problems. I suggest these minimum requirements.. MLS input, sign, lock box, negotiate offers, contracts, and repairs, some advertising like home books.
Full Service - Everything the limited service broker does plus (at no additional charge), full number of allowable pictures on local MLS, virtual/visual tour, open houses, broker open houses, brochures at the home as well as a flyer box (always full), a system to automatically update clients on what is going on, a minimum of a weekly update by phone or e-mail, an automatic system to gather feedback for the seller, video flyers, a personal website for each listing, full website input for listing through all available Internet sources (like craigslist, backpage, trulia, Zillow, etc...), blog input for each listing, Internet advertising, social networking, and best in class representation for their clients.
I feel very strongly that those in the market to buy or sell a home are best served by an agent who represents them in a full service manor. If the agent you choose does not do (at a minimum) all the aspects of the business listed above (no matter where you are buying or selling) you should move on to an agent who commits to do everything they can to give you the best representation possible. If your agent does not work full time in the real estate industry they can not be available to either find you the best deal or put 100 percent of their effort into getting you the most for your existing home sale.
Please do not hesitate to give me a call so I can answer any Space Coast real estate questions you may have, I am the area expert and I am here to help!
Jeffrey DiMuria 321.223.6253 Waves Realty's Blog Posts
|
Real Estate General Information
–

1 day ago
Home Selling
–

24 days ago
Real Estate General Information
–

about 1 month ago
Local News and Events
–

about 2 months ago
Home Selling
–

5 months ago
Home Selling
–

7 months ago
Home Selling
–

7 months ago
Home Selling
–

6 months ago
Space Coast Area Tours
Why you need an area tour before buying a home on the Space Coast www.WavesRealtyFL.com
Certifications
At  Waves Realty I am expert in representing buyers or sellers with new construction or  re-sale homes, townhomes, and condos. As a member of Waves Realty, I work with some of the largest relocation networks in the world. This not only allows me to use my expertise with relocation buyers, but also gives me a ready supply of these buyers for our seller's listings!!! I work the Florida Space Coast including all beachside neighborhoods. Give me a call so I can set up an area tour and show you the schools, shopping, medical facilities, and of course the great amenities in Melbourne, Viera, Suntree, Indialantic, Indian Harbour Beach, Satellite Beach, Melbourne Beach and Florida have to offer! 
...Because our Award Winning school districts are such a draw for those moving to the Space Coast area, please do not hesitate to ask for school research.I can help you compare the schools in all surrounding areas so you feel confident that this is the right choice for you and your family!
Thinking of moving to the Space Coast and Brevard Beaches, Melbourne, Viera, Suntree, Indialantic, Indian Harbour Beach, Satellite Beach, Melbourne Beach area? Fill out the attached contact form. 
If you are looking to sell your home please click on the seller link on my www.WavesRealtyFL.com website. I can send you a complete list of info on your existing home including crime stats, average home prices, neighborhood stats, house facts and more. I am here to help you sell your home as quickly as possible with no headaches!
I also have an ASP designation (accredited staging professional). This designation was designed to help me help my clients put the home they want to sell in the best possible light...so it can sell quickly with less stress! It also allows me to help my clients who are buying a home because I am able to help them with things like future furniture placement...and to show them ways to make a home they like work specifically for them.
Since I am one of the top technology agents in the U.S. I can employ my specific skills on the Internet and through blogs, websites and social media sites to help my clients achieve their real estate goals and dreams....whether they are buying their first home, last home, or trying to sell the home they are in so they can move on to the next phase of their lives.
Please do not hesitate to contact me for any of your Space Coast real estate needs!
I would love to represent you as my Client!!
Awards
President's Circle
Chairman's Circle
Testimonials for Jeffrey DiMuria 321.223.6253 Waves Realty
Thanks Jeff...You did a great job and I will get in touch with you if I need anything. I had a friend inquire about how you helped me and Ill give him your card today. Thanks again for everything, your the best in the business!

Jeffrey is a top professional when it comes to real estate. He has helped me with 8 sales now along the space coast (both buying and selling). They go smoothly and when an issue comes up he handles it quickly!

Lorayne and Al H.

01/06/2018

Jeffrey, it has been a pleasure working with you over the last 4 years. Your knowledge and professionalism makes buying and selling an easy process. If we end up in Viera again, you can be sure you will hear from us. Thanks Lorayne

A. J. & Jim G.

09/14/2017

Jeffrey, We wanted to thank you for the help in selling our home in Viera! As we told you when you came and spoke with us, we had never used a Realtor before. Thanks to Jeffrey DiMuria and Waves Realty we will NEVER go without a Realtor again! You are amazing!

....we just moved to Melbourne Beach from Italy and had not lived in the States for many years. Jeffrey was perfect and very patient with us. He actually stopped our closing when we did not understand some of the paperwork and how it was being explained to us at the title company. He spent about 10 minutes going over it (which seemed to anger the lady who wanted us to quickly sign so she could move on to the next sale). He is incredible to work with! Thanks Jeffrey!

David and Karen

12/10/2012

...HIRE HIM!
Take my advice here, this is the best Realtor on the Space Coast!

Trevor and Joan

05/27/2012

We have a friend who is a real estate agent and we intended to use her for the sale of our home. We are USAA clients and they asked us to also speak with a second agent. They sent out Jeffrey DiMuria. After speaking with Jeffrey we let our friend know we would be using him...when she heard who we chose our friend said...oh, he is the best! He sold our home in 8 days and sold it from an open house he held (our friend told us open houses do not work!).
Truly the best!

Mrs Shauna Johnston

06/11/2010

We had hired three different Realtors to sell our home with no success. When Jeffrey came and talked to us (he had helped the people across the street and sold their home quickly) we felt really comfortable and hired him. He did everything he said he would and was available all the time. I called at midnight intending to leave a message and he picked up!
Honestly...I was blown away with the service!

...Mary and I have purchased over 20 homes in our lifetimes. Jeffrey DiMuria is the best Realtor we have ever dealt with. Do yourself a favor and hire him!
Introducing a fresh new look for your Profile.
Click the 'Edit Profile' button below to enter 'Edit Mode' and continue the tour.