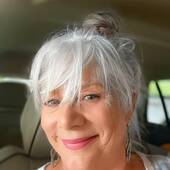 By Deb Dahlberg - Rowland, Deb Sells Texas!
(Stanberry Realtors)
Colo Vista was once a private estate located in the pines a few miles outside of Bastrop Texas.   The highlight of this Central Texas estate was it's 15,000 sq. ft. greek revival residence that had a 22 ft. ceiling, marble floors, and Waterford Crystal chandeliers.   Subdivided the residence and approx. 10 acres became a beautiful club house for the Colo Vista Golf Course.  Lots were platted and sold along the course. About a year ago the Golf Course operations shut down and the Clubhouse, golf course, and remaining undeveloped lots went on the market.  The golf course is being maintained as a " green space" but no access or use. The hope is that the country club will be purchased and reopened as it really is one of the best kept secrets in Central Texas.   Homes  in the Colo Vista subd...