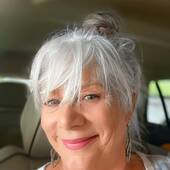 By Deb Dahlberg - Rowland, Deb Sells Texas!
(Stanberry Realtors)
I have been awarded the prestigious Certified Residential Specialist Designation by the Residential Real Estate Council, a not-for-profit affiliate of the National Association of Realtors.  I completed advanced professional training and I have demonstrated outstanding professional achievement in residential real estate.  I have joined the ranks of just 22,000 Realtors nationwide that have earned this credential.   Home buyers and sellers can be assured that I subscribe to the strict Realtor code of ethics, and I have been trained to use the latest tactics and technologies making me a specialist to help my clients maximize profits and minimize costs.  I am a Realtor with Stanberry Realtors, the South Central Board of Realtors, the Austin Board of Realtors, the Houston Board of Realtors, ...