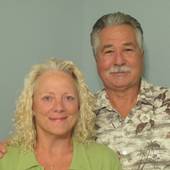 By Karen Baker, Professional Help with Rapid Responses...
(Sunset Beach and Beyond Realty)
    Going Green ~> Solar Trash Compactors at Sunset BeachSunset Beach is Going Green with their Solar Trash Compactors located in the Gazebo parking lot at the beach.  The Sunset Beach Solar Trash Compactors work by compacting the refuse and then, through sophisticated software, signal the Sunset Beach Public Works Department when the units need to be emptied. The compaction reduces the bulk volume of items to about one-fourth of non-compacted material. The Sunset Beach Solar Trash Compactors will result in cost savings in manpower, fuel, and wear and tear on equipment as well as removing material from our landfills. The town of Sunset Beach has decided to decoratively wrap the compactors for the first year they're in use.  We personally think they should stay wrapped as they are rather...