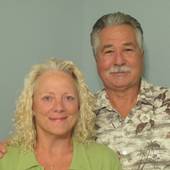 By Karen Baker, Professional Help with Rapid Responses...
(Sunset Beach and Beyond Realty)
    "Did You Know" about Sunset at Sunset? Another community event update from the Sunset Beach Team.Mark your calendar ..for the Sunset Beach 5th Annual Block Party!! Saturday, Oct. 1, 201110 a.m. - 5 p.m.5th Annual Sunset at SunsetDon't miss ... 5K Fun Run on the beach Car Show Photo Contest results at the Planetarium.   More than 100 vendors, crafters, food services, and non-profit organizations participate in the day's activities.   Mark your Calendars for a Family Fun Day         Location for event is the area between Ingram Planetarium, 7625 High Market St. (off Sunset Boulevard) and Food Lion (at the Village at Sunset), Sunset Beach, N.C.