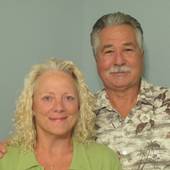 By Karen Baker, Professional Help with Rapid Responses...
(Sunset Beach and Beyond Realty)
Gas ~ Know Where To Go For The Cheapest Prices....Gas on the road, you gotta have it.We all want it CHEAP!!No matter where you travel whether for business or pleasure, we all need gas(in our vehicles, that is) Most of the time we are aware of the cheapest gas as we travel in our local community. We know where to save those pennies, because those pennies add up. Gas is expensive and the prices continue to creep up.Planning a road trip?  Wouldn't it be nice to save some $$$$ by knowing where to stop to gas up??DID YOU KNOW?? brought to you by the Sunset Beach Team there are ways to save money on gas????The Sunset Beach Team wants you to save $$$$ when buying GAS. Three websites are available to help cut costs and find the cheapest gas en route. http://www.fuelcostcalculator.aaa.com/http:/...