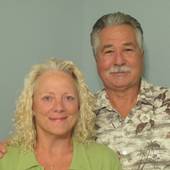 By Karen Baker, Professional Help with Rapid Responses...
(Sunset Beach and Beyond Realty)
  We are officially BIPS Stewards!!Bird Island Coastal Reserve, Sunset Beach, NCBird Island Preservation Society We recently attended a meeting of the Bird Island Preservation Society to find out about becoming a Steward. The meeting was held in the home of Bill Ducker, the Chair of the Bird Island Preservation Society. This is a volunteer position where we will walk on the beach during the months of June through August providing an active and visible presence for the public. As Bird Island Preservation Society (BIPS) Stewards, we are looking for the cooperation of the public to obey posted regulations and to provide information about Bird Island. As Stewards we are asked to wear our BIPS Steward tee shirt and hat so the public can easily identify us. Bird Island can be reached by walki...