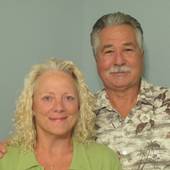 By Karen Baker, Professional Help with Rapid Responses...
(Sunset Beach and Beyond Realty)
    Building Rapport With Our Buyers Our Way Inspired by Bob Stewart's challenge:  Crowdsourcing: Scripts and Dialogues Aren't Just for Actors   We stand by the FORD way as we start building trust with our buyers. F ~ Family, we inquire about family O ~ Occupation, we inquire about occupations R ~ Recreation, we inquire about the buyers and what they like to do for fun and recreation. D ~ Dreams, we delve into their dreams and the future.     We find out the motivation of our buyers by observing and listening carefully.   We watch for the buyers signals.   "How long have you been looking?"  "Where have you been looking?" "Do you own a home or are you renting?" "If they own, do you need to sell to buy?" "Have you seen anything you like?" "What is it that you like about that house?" "How ...