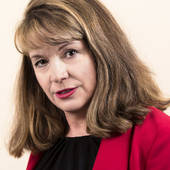 By KAREN SANCHEZ, ...Marketing your home like no one else will.
( Hamilton Landon Real Estate)
Desert Knolls news....June 28, 2012Desert Knolls is in Apple Valley, freeway convenient, close to Victor Valley Jr College, it has shopping,movie theatres,golf course, medical offices and a hospital. The Desert Knolls area of the Town of Apple Valley is a great place to live. There is some horse property, some wonderful view lots, some gated areas. The average lot is at least ¾ arce giving you a spread out feeling with the convenience of the city. All in all the area has a lot to offer. It's also convenient to get out of town, mountain areas less than an hour, Victoria Gardens 45 minutes, Las Vegas 3 hours, depending on your driving habits. Houses are selling in Apple Valley! It's a great time to sell your house . If you have been waiting for a good time to sell. Now maybe it. From a bu...