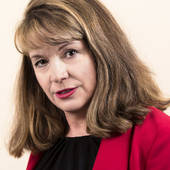 By KAREN SANCHEZ, ...Marketing your home like no one else will.
( Hamilton Landon Real Estate)
Stonebrook Estates, Apple Valley CA   Updated Stonebrook News!   There are currently 4 houses for sale in Stonebrook Estates.   12975 Galewood,  it's  2862 sq ft with an asking price of  $319,000 3 beds 4 baths It has a pool and it is a short sale.   12969 Galewood, is a 2665 sq ft home for $319,000. also. 3 beds 2 baths It's bank owned   13108 Ivanpah is 4151 sq ft, features 5 beds 6 baths, 2 stories and a pool. Also bank owned. It's listed for $469,000.   Lastly,  12924 Stonebrook, is a 3864 sq ft home. 3 beds 3.5 baths listed for $650000. This is a standard sale.   There is one home pending.  It is a short sale.  The asking price is  $339,000.   There have been 4 homes sold in the last six months. The average home was 3464 sq ft. on the market for 70 days and sold at $111.81 per sq f...