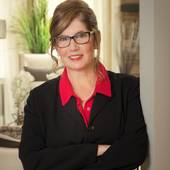 By Sheri Curci, Here to be your 24/7 realtor!
(RE/MAX Properties Ltd)
A Happy Client Settled 6-26-07Sheri & John,You worked very hard to sell our house and went above-and- beyond what any of the previous did.Sheri, thanks for yesterday. You showed a lot of class and professionalism at the settlement. It's too bad that the same can't be said about Maureen and Marie.You know that we will definitely refer you if the opportunity arises!John, thanks for the extra help with the neighbor.Andrea Another Happy Client.....Settled 6-25-07Hi John,  Just wanted to drop a quick note to say THANKS for everything... We really appreciate it.   Hope you have a great time in Mexico!!   Also  - we aren't going to keep that mirror -- so if your interested or I think you said you knew someone who could be interested in it - let me know and I'll move it to the garage - and you ...