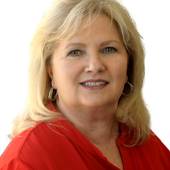 Services for Real Estate Pros
Pamela Cendejas
Second Self Virtual Assistance (928) 692-3235
Kingman, AZ

—

Second Self Virtual Assistance
Second Self Virtual Assistance is passionate about helping Realtors across the USA with their real estate support needs by creating a customized Plan of Action to help agents reach their goals.
Get to know Pamela Cendejas
"Help others and the rest will fall into place."  That's been my philosophy since I started Second Self Virtual Assistance in 1997.  My team and I have been helping Realtors across the USA ever since.
With an entrepreneurial  spirit like mine, making a career of helping Realtors only seemed natural.  When there is a need, there is a career.
I decided to become a Real Estate Virtual Assistant when I saw a need and could fill with my skills and dedication.  It's my passion and I love it!
Mission Statement - It is the mission of Second Self Virtual Assistance to provide professional real estate support services in a proficient and timely manner while building strong relationships built on trust and integrity.
Pamela Cendejas's Blog Posts
ActiveRain Community
–

about 1 year ago
ActiveRain Community
–

10 months ago
ActiveRain Community
–

over 1 year ago
ActiveRain Community
–

over 1 year ago
Second Self Virtual Assistance - Real Estate Support Services
View this helpful video to get an idea of what services Second Self Virtual Assistance provides and how we can help you with your bottom line!
Certifications
You're great at selling real estate and really enjoy working closely with your buyers and sellers.  It brings you great joy to help them find their little piece of paradise. Doing the job right can take up a lot of your time and energy. However, the rewards are immeasureable and you can't imagine doing anything else.  At the end of the day, you have a feeling of great satisfaction for a job well done.
In today's highly competitive real estate world, it takes more than simply selling real estate to be successful. You must constantly promote yourself and your services. "When will I find time," you ask? Sit back, close your eyes and imagine:
* More Time for Yourself                           
* More Time for Your Family
* A 24/7 Assistant                                    
* Auto-Pilot Marketing
* Someone To Do What You Can't                
* Someone to Do What You Don't Like to Do
* Less Stress                                           
* More Productivity
* Peace of Mind                                 
* Complete Confidence & Confidentiality
* Maintaining Your Privacy                          
* No Time-Consuming Training
* Tasks That Get Done on Time                   
* No Payroll Taxes or Insurance to Pay
A Second Self Virtual Assistant is the smart choice for maximizing your time and talent.  At less than the cost of temps or employees, you can take advantage of our skills and knowledge.  You can use our extensive training and expertise to help you stay on top of the everyday tasks that get in the way of what you do best - selling real estate.
Technology and the Internet are constantly changing.  We keep up so you don't have to. Experience the freedom of a Second Self Virtual Assistant the next time there just isn't enough of you to go around.
Services for REALTORS(R)
As a real estate professional, you know how difficult it can be to stay ahead of the phone calls, paperwork and real estate sales.  On top of that, you also have to make sure your website has fresh content that is valuable to both the visitors and the search engines.  Then, there's the social networking and blogging, client database management and listing promotions.  When do you ever find time to market yourself?
Second Self Virtual Assistance offers a vast array of helpful and convenient services for real estate professionals.   It is our goal to help make your business run smoothly. 
Schedule a FREE 1/2 Hour Plan of Action Consultation
Our Qualifications and Expertise
Awards
Certified Social Media Specialist
Certified Real Estate Support Specialist
Hashtag Traffic Generation – Hashtag Marketing
Social Media & Content Marketing with Viral Content Buzz
Blog Marketing Tips, Tools & Tactics
WordPress Certified
Testimonials for Pamela Cendejas
A Definite YES in Superior Service Second Self has helped me multiple times in areas that I am just not proficient in. Particularly my website issues. She has facilitated many small jobs, but the biggest and first was moving my entire website to WORDPRESS. What a RELIEF it was to have her in my corner.

Tom and Bev Herring

08/27/2013

We have been using Second Self Virtual Assistance in our real estate business for over 10 years. We have with their work and professionalism. They are able to complete every task we have requested of them in handling our web presence, blog and general marketing programs They find sites we didn't even know existed and place our information or blog for us. They always send us done so we can read and approve or make changes as necessary. We have received many complements on the website they designed for us regarding ease of use and available information Even though they are virtual assistants, they are virtually everything we need. We have traveled to their home area and met them personally and consider to be friends as well as our virtual assistant. Kudos to Second Self.

Second Self has been helping me for years. They have maintained my website, posted blogs, worked on my SEO, and most recently created a power point listing presentation for me. I feel that my time is best spent working directly with my clients and previewing and showing properties. Having a virtual assistant has been very beneficial to my business. I highly recommend Second Self.

Stephanie Hansson

08/27/2013

As our business has evolved, and times demand more from us, Secondself is right there with you. Their services are invaluable, and I just don't think I would have been able to grow without them. I did try other Virtual Assistants, but they just didn't measure up. They provide a high degree of quality work, no matter what your budget is, with a wide range of knowledge, and constant new information. I can't wait until I reach my next level of business and can increase my budget with them.

Thank goodness for dependable virtual assistants! I've used the staff at Second Self for several years for website maintenance, just listed/just sold mailings, newsletters, blogs, business card design and much more, What most impresses me is that they use their time to learn a new software system - not charging me for that learning curve. They allow me the luxury of doing what I do best while keeping my web presence up to date.

I have used Second Self virtual assistants for several years to help with my web sites and they always do a great job. The make the changes as needed, take care of my blogs, make sure all the links work and give me advise when I need it. I would recommend them to anyone that is considering outsourcing some of your work.

Brenda and Willie Gonzalez

08/27/2013

I have used Second Self for projects off and on for a few years. I could not do my job without them! As a Realtor there are new things to learn each day and having this group to do the things I am not expert in. They completely manage my blog and all my websites except my main one. Always in the case of an urgent issue such as something I mess up they work on it right away. I love the convenience that they provide to me. This added service has allowed me to stay in the Top Percentage of Realtors in our town. The articles they write for me are well thought out and very well written. I love having them and can't thanks them enough for the professionalism and hard work they put into keeping my websites current. Visit them today!

I don't have to any someone else do my blog postings for me. I can write. I have had my share of featured blog posts here on AR, so apparently there are other people who agree with me that my writing is pretty good. The skill I am missing is the one that can be used to make time expand to fit the work that needs doing. I found the company who knows how to make that happen...Second Self. To begin the process, I spent time having several conversations with Pamela Cendejas. She helped me talk through the various frustrations I was having with my business. Then she made some suggestions for projects that might help, ways that her company could help with my marketing efforts. That was how they began writing neighborhood summaries and market reports for me about 6 months ago. I have been really pleased with the work they have done for me. The assistant assigned to me writes in a very different "voice" than my usual writing "voice". I have been really impressed with her work. Most recently, Pamela and I visited about what we need to do to move to the next stage to step up my marketing. She has made suggestions for things that she can do to tune up my website and my internet presence. Bottom line? Second Self is a great investment in MY bottom line!

Sherri Lilienfeld

08/27/2013

"Second Self Virtual Assistance...you have always been on top of things" You get things done without me even having to think about. You are pro-active with doing the tasks and offering ideas that help me improve my business. Thank you so much for taking such great care of my account.

"Second Self Virtual Assistance. The team of Pamela Cendejas, Heather Chavez and Crystal Morris (ActiveRain members) deserve all the credit." In the past I have read many posts written by ActiveRain members explaining in detail technology 'How To' with examples & video. I can't tell you how often I have printed their directions or bookmarked the posts. I never added up the hours I have spent dutifully trying to follow each step. With all you have on your 'To Do List', do you ever get done and really have a chance to relax? Do you ever get to the bottom of your list? Well, neither do I. Second Self Virtual Assistance is my solution.
Introducing a fresh new look for your Profile.
Click the 'Edit Profile' button below to enter 'Edit Mode' and continue the tour.