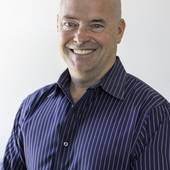 91362
Real Estate Agent
Bill Gassett
Metrowest Massachusetts Real Estate
Hopkinton, MA

—

RE/MAX Executive Realty

RE/MAX International Inc.
Nationally recognized Realtor - Specializing in marketing homes & Real Estate in Metrowest Massachusetts. Based in Hopkinton, MA 01748 Have been one of top 5 RE/MAX Realtors in MA for the past decade
Get to know Bill Gassett
I Have been listing and selling homes in and around Metrowest Massachusetts for the last 33+ years. Having someone in your corner with 33+ years experience will ensure that all the details of your home sale are handled smoothly. I have a reputation of putting my clients and customers needs ahead of my own.
I believe in honesty and an open dialog 100% of the time. As an example, when it comes to evaluating the market value of your home, I will never tell you what you want to hear. In the short run, I may lose some business to my competitors because of my honesty but in the long run, I know my reputation as an honest agent will keep me on top. If I can not sell your home for what you "need or want" I will tell you. I will not list a home just to add another home to my inventory to draw calls like other agents do. If my real estate sign goes in your yard, I plan on selling your home!  
My goal as a Real Estate agent is to have my clients "Experience Excellence". Excellence is an attitude, an unrelenting commitment to being the best you can be. It is meeting every challenge with a positive attitude and an energetic outlook. When you have a positive mind set, there is no time for doom and gloom in Real Estate and selling homes. Excellence is never being satisfied with mastering the basics, but always wanting to learn more. Continuing education in real estate is vital to my success. 
When selling a home in Metrowest Massachusetts, excellence means only one thing - results! My #1 goal while selling homes is to get you the results you want from your investment. My attention to details, ability to communicate clearly, and vast knowledge of the Metrowest MA Real Estate market ensure that your needs will be handled with the utmost professionalism. For those seeking to sell a home, condominium or other Real Estate in one of the following towns: Ashland, Bellingham, Blackstone, Douglas, Framingham, Franklin, Grafton, Holliston, Hopkinton, Hopedale, Medway, Mendon, Milford, Millbury, Millville, Northboro, Northbridge, Shrewsbury, Southboro, Sutton, Wayland, Westboro, Whitinsville, Worcester, Upton and Uxbridge, I would love to offer my assistance.
When selling homes in Metrowest Massachusetts, I always set high goals and then work to exceed them. My mission is to provide a level of service that is designed to get repeat and referral business.
My office is based in Hopkinton Massachusetts. I work for RE/MAX Executive Realty which is the second largest RE/MAX company in Massachusetts. RE/MAX Executive Realty has five office locations scattered throughout Metrowest MA.
We have offices located in Hopkinton, Holliston, Grafton, Franklin, Marlborough, Westborough, Framingham, Natick, and Medfield, MA. RE/MAX Executive Realty has had the #1 market share of homes listed and sold in Hopkinton and other Metrowest towns for many years. RE/MAX lists and sells more Real Estate than any other Real Estate network in the world!
While working in Hopkinton Massachusetts selling homes and other Real Estate over the last 32 years I have been fortunate to achieve some success. Below you will find some of my accomplishments that I am proud of.
*Graduated with B.S. in Marketing and Management Northeastern University  Boston, MA. Active participant in the Cooperative Education Program.
* Full time Realtor for past 33 years servicing Metrowest MA, Based in Hopkinton MA.
* Member of National Association of Realtors & Greater Boston Real Estate Board.
* Prior to joining RE/MAX in 1996 was one of the top agents in MA for the Prudential Real Estate.
* Have been ranked one of the top 5 RE/MAX agents in Massachusetts each year, for thirteen out of the past fourteen years.
* #1 RE/MAX agent in all of New England for 2012.
* #1 RE/MAX agent in Massachusetts 2018.
* #1 agent at RE/MAX Executive Realty - a nine office company with over 150 agents. RE/MAX Executive  Realty is the largest RE/MAX company in Massachusetts with offices in Hopkinton, Holliston, Medfield,  Grafton, Marlborough and Franklin.
* Elected to RE/MAX Hall of Fame.
* RE/MAX Lifetime Achievement award.
* Have been ranked as high as #19 RE/MAX agent in the United States.
* Featured in Who's Who In Real Estate.
* Highly driven individual - Have been a home owner in Hopkinton MA since I was 23 years old.
Contact me at: billgassett@remaxexexec.com
Sign up for MLS acccess to search for homes around Metrowest MA at My MLS Property Finder.
When you decide to sell your home and are looking for a good Realtor, it pays to do a little research. According to The National Association of Realtors 94% of all Real Estate business is done by 6% of the Realtors! This is a staggering statistic and explains why many people don't have great Real Estate experiences with the agents they choose. Thinking of selling your home? Here are some  Real Estate interview questions to ask Realtors you are speaking with. These questions will help determine whether you will be hiring a PRO or not.
Bill Gassett's Blog Posts
|
Home Buying
–

about 1 month ago
Home Buying
–

about 1 month ago
Home Buying
–

2 months ago
Home Buying
–

3 months ago
Home Buying
–

3 months ago
Home Selling
–

11 months ago
Home Selling
–

about 1 month ago
Home Buying
–

5 months ago
Certifications
Although I do work with buyers, my primary focus has been servicing seller clients throughout Metrowest Massachusetts.
I service the following towns In Middlesex County Real Estate: Hopkinton Real Estate, Framingham Real Estate, Holliston Real Estate, Milford MA Real Estate, Ashland MA Real Estate.
I service the following towns in Worcester County Real Estate: Westborough Real Estate, Southborough Real Estate, Upton Real Estate, Hopedale Real Estate, Mendon Real Estate, Grafton Real Estate, Northbridge MA Real Estate, Uxbridge Real Estate, Douglas Real Estate, and Shrewsbury Real Estate.
I service the following towns in Norfolk County Real Estate: Franklin Real Estate, Medway Real Estate and Bellingham Real Estate.
Thinking of selling your home in one of these Metrowest towns? Along with pricing your home properly, creating a dominant online presence for your home is vital. Over 90% of all buyers find their home from an online search. Most Realtors put your home in Realtor.com, MLS and possibly a website if they have one. My online efforts go way beyond this. You can see my Metrowest Massachusetts Real Estate Marketing here. These websites have the most traffic on the internet and go a long way in getting your home noticed.
I also have three Real Estate blogs that are used for marketing purposes and are highly indexed in Google. You can also find some excellent curated content on my Scoop.it Real Estate page where I share some of the best real estate industry related content from around the internet.
 Here are some of the articles I have written about selling your home:
Preparing Your Massachusetts Home For Sale
Does a Real Estate Open House Work
Handling Multiple Offers When Selling Real Estate
Capital Gains Selling a Massachusetts Home
Assessed Home Values Rarely Equal Fair Market Value
Buying a Massachusetts Bank Owned Home
Mortgage Pre-qualification letter vs Pre-approval
Home Selling Costs for a Massachusetts Sale
Massachusetts Short Sale Realtor
Massachusetts Smoke Detector and Carbon monoxide regulations
 I offer a written gaurantee that if you are not satisfied, you may terminate your contract with me.
-------------------------------------------------------------------------------------------------------
Contact me at: http://mailto:billgassett@remaxexec.com
Office phone - 508-435-5356
Building relationships by helping people move in and out of Metrowest Boston for 28+ years.
Skills
Real Estate marketing is where I really excell as a Massachusetts Real Estate agent!
Testimonials for Bill Gassett
Orick & Kelly Kelley

06/07/2013

Hi Bill - As you know buying and selling a home is one of the most stressful experiences. I want to thank you for how professional you were at all times. You really guided us through the process at every step of the way. Even when you were on vacation out of state I always felt like I could reach you and it was not a problem to call. Orick and I really appreciated your calm and level headed demeanor. Selling a home is a very stressful time but you made it a smooth and seamless transaction. Thanks again for everything!

Dr. Michael Guarnieri

09/11/2009

For 5 months we attempted to sell our home with little to no activity and what was in retrospect very poor pricing and marketing advice from our agent. As my contract was expiring with the initial agent, I completed a thorough investigation of the top agents in the Hopkinton area and decided the best man for the job was Bill Gassett. Bill proposed a no nonsense pricing strategy, which, admittedly at first, was difficult to accept, but he was exactly right and he developed the most comprehensive marketing plan I have ever seen. Immediately we had increased activity and within 45 days, in this difficult market, we had the house sold. Bill was professional, flexible and honest. Most importantly, he did not attempt to inflate the value of our home in order to entice us to list the home with him. If you need to sell your home in these slow market times, you can trust Bill Gassett to get the job done.

Dr. Michael Guarnieri - Upton Massachusetts

Jim Corsi - former Redsox Pitcher

08/01/2008

Just a quick note to say thanks for the outstanding job you did on the sale of our home. I knew going in it would not be easy considering it would be the most expensive resale to have sold in Hopkinton. You guys have a solid reputation and I knew seeing your "SOLD" signs on many of the upper end homes that you would come through for us.

Thanks Again, Jim Corsi - Hopkinton Massachusetts


Introducing a fresh new look for your Profile.
Click the 'Edit Profile' button below to enter 'Edit Mode' and continue the tour.