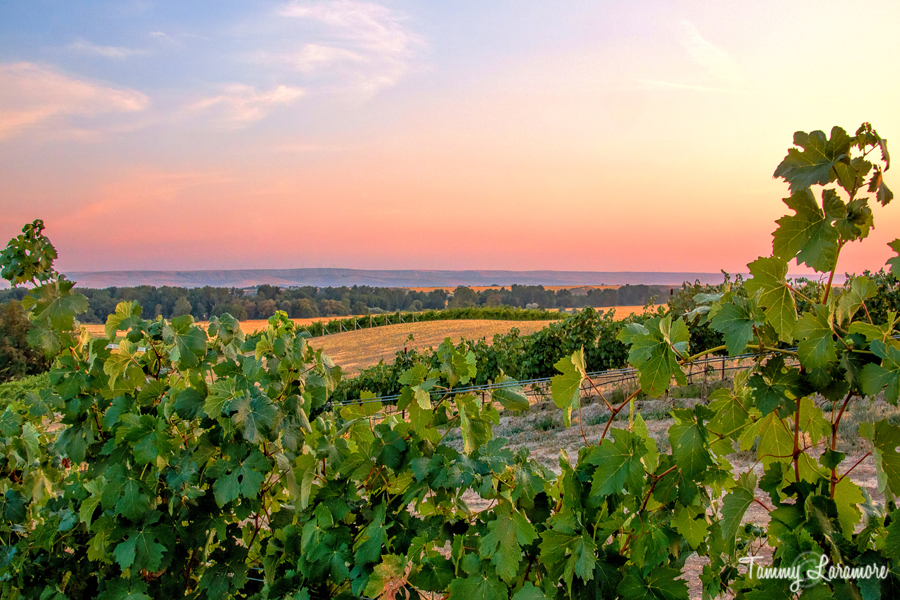 Get to Know Cheryl Husted
Cheryl Husted Marketing Specialist
A.A.S in Business and Marketing. University of Nebraska, Kearney Campus, attending on a full ride basketball scholarship. Business owner and entrepreneur since 1989. Promoting tourism in the United States and Canada internationally. Company name: Destination USA Real Estate for 14 years.
Destination USA Business Owner
Free lance writer and photographer. Publications: Good House Keeping, Family Fun, New Woman, Western Horseman, Horse & Rider, New York Times, Los Angeles Times, Seattle Times and columnist for the Edson Herald.
Real Estate
13 years of Real Estate experience: Receiving top listing and selling agent within the first month of business. Farm and Ranch Specialist with background in agriculture. Resale expert with emphasis on staging, investment, home enhancement.
Realtor/Broker
Like you I have chosen to live in beautiful eastern Washington, specifically the Walla Walla Valley area. It's a piece of the "good life" This area has much to offer the many varied facets of our lives, both culturally and for the outdoor enthusiasts. The Walla Walla area, as you know, has received national recognition for its progressive campaign in both the wine industry and the downtown restoration project. I welcome you to take the time to drive through this beautiful city and surrounding communities and you will see why it's the "best kept secret" in Washington. Locals pride themselves in having the hospitality and flavor of a small town but the sophistication of a cultured metropolitan area. I have been professionally involved in the Real Estate industry for 13 years but have also been on both ends of buying and selling properties personally. Firsthand knowledge plus professional experience has given me both insight and invaluable knowledge that I can pass on to you. I'm only a phone call or e-mail away from helping you realize your real estate dreams here too!
Bill VanScheik
07/13/2015
Cheryl helped us through the entire process, and her local knowledge was incredibly helpful. She was on top of every aspect of the purchase, and we would recommend her to anyone.
Joan Consani
07/10/2015
Cheryl was top of things the whole way. She knew when to ask for information that I didn't even know to ask, and (repeatedly) calmly walked me through the process of what to expect next. I would definitely use her again and have recommended her to family and friends.
Barber Construction
07/10/2015
I whole heartily recommend Ms. Husted as a thorough, prompt, agent. Whether it was open houses, local advertising or awesome internet coverage she did it all! Definitely would go with her again.
michaelflocati
05/11/2015
Cheryl has been able to turn our subdivision around with her ability to market our properties on several levels. She posted our property on several web sites and used her photographer to create photos to entice buyers to look at our properties. Once the buyers approached her she was able to use her talents in sales with extreme knowledge of the property to maximize the sales opportunity. If you are looking for a realtor, look no further.
retronami
05/08/2015
I was a first time home buyer on a small budget and Cheryl worked hard to find me a great house. She walked me through the process and knew what she was doing. She had her ear to the ground and knew plenty of details about all of the properties. She genuinely cared that I found the right home for me and listened to what I wanted.
klassicalride
05/05/2015
Making a move is stressful, but when you move across country it is very stressful. Cheryl was there for us from the house search to the closing and beyond. She is a wealth of knowledge in the area, always returned calls, texts, emails with questions answered. She listened to our needs and our new home has met those.
heston517
05/04/2015
If you want to sell your house FAST (and who doesn't), Cheryl is the realtor to choose. She has sold two houses for us in Walla Walla. Both times we accepted an offer within one month of listing it. And the offers were right in line with what we were asking. She works HARD to sell houses and do right by her clients. I recommend her without any reservations.
filusc1511
05/04/2015
Cheryl sold a house for one of our daughters last year. Sale number one! My husband and I observed the process and were impressed with her attention to detail & ambitious work ethic. We recommended Cheryl to a second daughter when she also needed to sell her house this spring. Cheryl successfully sold this house. Our daughter expressed how much she enjoyed working with Cheryl. Sale number two! Cheryl currently has our residence on the market. She is approaching this sale with the level of professional marketing excellence that we observed during sales one and two. She'll sell this house too. Sale number three!
Colleen Chamberlain
12/06/2014
Cheryl was an excellent agent who sold our home quickly while negotiating a fair price. I appreciated Cheryl's responsiveness in communicating all of the details involved with the sale. I highly recommend Cheryl to family, friends and anyone buying or selling a home.
queenrt
12/03/2014
Cheryl was recommended by several people in the community. She returned the phone calls promptly and kept us up to date on specifics. Cheryl was very knowledgeable in estimating, inspection and appraisal. I would recommend Cheryl as an agent.
John and Diane Briggs.
12/03/2014
Cheryl was very knowledgeable in the market. She actually got us more than we had thought of asking. She kept us aware of all that was going on and helped us right up to closing. We highly recommend Cheryl for anything you want to do in real estate.
pattyg
03/15/2014
Cheryl helped us find a wonderful little cabin in Kooskooskie. The cabin didn't cost a lot, so there definitely wasn't going to be huge commission. But that didn't influence Cheryl's work or dedication in any way. She worked as hard for our little cabin as she does for 5-bedroom houses! Cheryl is honest, straightforward, and has absolute integrity. We plan on working with Cheryl again the next time we are looking for a house or other piece of property in Walla Walla.
Trudy Sharp
03/12/2014
When I drove past the home my husband and I purchased the Spring of 2012, I was absolutely smitten. We really weren't looking seriously, however this property reached out and grabbed my heart and didn't let go. Cheryl was the listing agent, and I simply couldn't connect with the agent I usually worked with, so I called her. We viewed the property that evening. We sat down with the bank, were pre-approved and made an offer within a week. Through the process, Cheryl was available, professional and very thorough. She insisted on reviewing every single sheet of paper we signed, being certain we understood what we were getting into. Nothing was left to question, and nothing was left to chance. Being the agent for both the buyer and seller never became a conflict of interest; we were shown repeatedly that she was working with our interest at heart...as well as the sellers! This woman is a dynamo! Now, we think of no other realtor when we discuss property purchase or sale. She is nothing short of THE BEST.
Rachel Nagler
03/05/2014
Words don't do justice to what an amazing realtor Cheryl is! Cheryl helped us find and purchase our new home in the fall of 2013. Cheryl was always available to take our calls and questions, no matter the time of day, and was able to easily work around our busy schedule to fit in showings, often day-of or last minute. She is a go-getter who knows what she is talking about when it comes to real estate, and will work hard to match you with the right home. It's easy to tell that she loves her job, and truly cares about her clients. We recommend her whole-heartedly and without any hesitation.
Denton16dj
03/01/2014
Most honest, hard working...I mean she really works for you. You hire Cheryl you get service all realtors should provide but few bring the level of expertise and commitment this outstanding realtor offers and comes through with for her clients. You're her you will soon realize she stands at the top of her profession.
tlaramor
02/28/2014
Cheryl is an extremely professional, knowledgeable and trusted advocate for her clients. Cheryl has high integrity, is always positive and loves what she does. With a dedication second to none, she can assist buyers and sellers in any market.
format_quote
Customer service does not come from an Owners Manual. It comes from the heart.