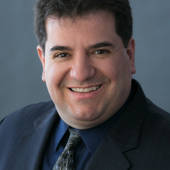 By Natale Terranova, Jr 860-803-0810 Expert Loan Officer- Fast. Competetive, I'll guide you Home!
(Residential Mortgage Service, Inc)
When it first came out: First-time homebuyers may be able to take advantage of a tax credit for homes purchased in 2008 or 2009. The credit: Applies to purchases that close after April 8, 2008, and before Dec. 1, 2009. Applies only to homes used as a taxpayer's principal residence. Reduces a taxpayer's tax bill or increases his or her refund, dollar for dollar. Is fully refundable, meaning the credit will be paid out to eligible taxpayers, even if they owe no tax or the credit is more than the tax owed. The credit is claimed using Form 5405. For 2008 Home Purchases The Housing and Economic Recovery Act of 2008 established a tax credit for first-time homebuyers that can be worth up to $7,500. For homes purchased in 2008, the credit is similar to a no-interest loan and must be repaid in 1...