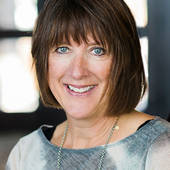 By Anne Mayberry, Living the Steamboat dream since 1978!
(Steamboat Sotheby's International Realty)
Moose hanging out in the neighborhood this spring. As we spend time this Memorial Day remembering those who have made the ultimate sacrifice in service to America, I find my thoughts lingering upon a friend, a young man who died in Iraq. I am honored to have known and spent time with Marine Corp First Lieutenant Nathan Krissoff. Prior to his enlistment, my family and his enjoyed some wonderful adventures....and we lost someone very special because of a roadside IED in Iraq. (but don't just take my word...google "Nathan Krissoff" for a real definition of hero) Sadly, most of us know someone who served and lost their life in service to the USA throughout the ages. May we honor them all by never forgetting them and their sacrifice. This past week saw 21 Steamboat Springs area real estate ...