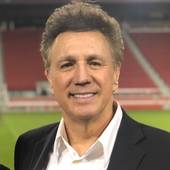 By Don Orason, "Helping You Make Good Real Estate Decisions"
(Silicon Valley Real Estate Team -Intero Real Estate Services)
We've streamlined and perfected the process of finding dream homes for our clients in Almaden Valley We know you want to spend less time looking at perhaps hundreds of homes for sale, looking all over. . .just to find that special place, allow our knowledge, experience and passion for Almaden Valley to guide you through the process of finding the right neighborhood that will fit your lifestyle. We strive in making it easier and have a direct path to help you find your dream home.   We are also your Trusted Resource for Almaden Valley Real Estate, offering complete solutions for buyers, from financing assistance to creating innovative marketing strategies for home sellers.     Check out the Almaden Valley Real Estate Market Report here!   We are your neighborhood specialists and we are r...