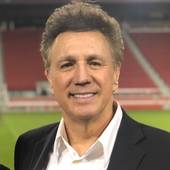 By Don Orason, "Helping You Make Good Real Estate Decisions"
(Silicon Valley Real Estate Team -Intero Real Estate Services)
Nestled in Silicon Valley, San Jose is at the heart of the cultural and technological epicenter of California. The area has become a magnet for people attracted to its booming economy which has grown to include some of the biggest names in technology.Regardless of whether you are currently living in San Jose or planning on relocating to San Jose, understanding the different neighborhoods in San Jose is important to find one of the best places you can call home.The city is filled with a wide assortment of great neighborhoods, many of which are very different from one another. Offering different real estate options, amenities, and atmospheres, the city offers something for everyone.  San Jose has many good, safe neighborhoods for families looking to move to the area. And also has some of ...