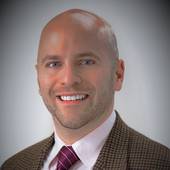 NMLS 13530
Mortgage and Lending
Michael Dutra
Whitinsville, MA

—

Peoples Home Loans
We help your clients purchase the home they want, build the house of their dreams, or refinance the home they own. Our goal is to help people find what they need as they build their financial freedom.
Get to know Michael Dutra
A little about our company
Getting a mortgage when you purchase a new home or refinancing your existing mortgage shouldn't be complicated. At Peoples, we take pride in our ability to get you the best loan for your situation. We're accustomed to handling unique loan situations, and our programs are flexible, personalized and successful.
Need Answers???
Our consumer friendly website provides you with all of the tools necessary to answer virtually any mortgage question.  Trying to decide if now is a good time to refinance?  Check out our Refinance Mortgage Calculator.  Wondering if a new home equity loan or fixed rate second mortgage can lower your monthly payments?  Use our Debt Consolidation Mortgage Calculator.  Confused by all the loan programs from which to choose?  Our Loan Program page will help you find the right type of loan for YOU.  Need a customized quote?  It would be our pleasure to prepare a personalized mortgage quote for the home mortgage program of your choice.
We welcome the opportunity to show you that World Class Customer Service is what Peoples is all about.
A little about me
Activities:
Spending time with my family and friends
Interests:
Spending more time with my family and friends
Favorite Music:
Anything that does not involve "yo yo dog" or "Y'all"
Favorite TV Shows:
Heroes, Whose Line Is It Anyways, Scrubs, Family Guy, American Idol, So You Think You Can Dance, oh and I could watch the news all day long if Lissa would let me.
Favorite Movies:
Anything exciting, scary, funny, or sad.
Favorite Books:
The Bible; The Tao te Ching; The Success Principles; The Inescapable Love of God; The Purpose Driven Life; The Secret; The Prince; Beyond Good and Evil
Favorite Quotations:
    You must be the change you wish to see in the world.
    - Ghandi
    We make a living by what we get, but we make a life by what we give.
    – Winston Churchill
    To the world you may be one person but to one person you may be the world.
    - Unknown
    Friendship is knowing everything about someone and liking them anyway.
    - Unknown
    I'm a great believer in luck and I find the harder I work, the more I have of it.
    -Thomas Jefferson
    Be who you are and say what you feel because those who mind don't matter and those who matter don't mind.
    -Dr. Seuss
    Success usually comes to those who are too busy to be looking for it.
    -Henry David Thoreau
Who I am and what I do
I am originally from Providence, Rhode Island. I moved to upstate New York in the summer of 1994 and attended Averill Park High School. Upon graduating in 1997, I decided to pursue a Bachelor's Degree at the University of Albany.  In my junior year I decided to put college on hold to enlist in the United States Marine Corps.     
In the Marines I served as a Nuclear, Biological, Chemical Defense Specialist with 2nd, 3rd, and 4th Marine Divisions. In 2005 I returned to college attending Rhode Island College to complete my Bachelor's with a major in Psychology graduating with honors in 2006. I now reside in Northbridge with my wife and three children.
Beginning my professional career at Franchise Business Brokers Inc. until moving on to become a Mortgage Advisor in 2006. I learned quickly working hard to give my clients the greatest opportunities for success in their Real Estate endeavors.   In 2016 I was welcomed to the Peoples team, the best of the best in the business. Peoples is a direct mortgage lender, not a broker meaning my client's files would be under my team's control to approve or deny based on the current guidelines. I recognized the higher level of professionalism and service that Wintrust maintained and then realized that by becoming part of this team I could better serve his clients. I am thankful to be surrounded by so many incredibly talented and supportive people. 
I am excited about my future at Peoples. My career is one where I can support my family by helping others purchase the home of their dreams, or refinance to accomplish new financial milestones. I always work with the goal of advising my clients on building financial freedom through Real Estate.  I believe that the greatest part of my work is that I can be myself: a normal guy with the talent and skill that allows me to help others while creating lifelong relationships.
NMLS 13530
Michael Dutra's Blog Posts
Mortgage / Finance
–

almost 6 years ago
Mortgage / Finance
–

almost 6 years ago
Mortgage / Finance
–

almost 6 years ago
Mortgage / Finance
–

over 6 years ago
Certifications
I specialize in helping people find and finance the home they always wanted, build the home of their dreams, or refinance one of their there greatest assets. My goal is to put my clients in a better position as they build their financial freedom. Be it a $79,000 condo or a 1.6 million dollar estate, I put everything I have into getting my clients what they need to find themselves at home. This level of effort shows in the amount of referrals and recommendations I recieve from my clients.
Bad Credit. Not A Problem. Get the home you always wanted without worrying about the financing. You can buy a house without a bank!  
With more and more Americans in jeopardy of losing their home I am working with my clients to help them save their home from foreclosure. I also can show you options that can help you avoid bankruptcy and get creditors to stop harassing you.
Give me a call to find out how to get a home with a fixed rate and no money down. If you already own then call me and get a great fixed rate and recieve all the money you need to pay off your credit cards.
I can offer you any number of options to help you accomplish your goals. Call today at (401) 486-6894
Introducing a fresh new look for your Profile.
Click the 'Edit Profile' button below to enter 'Edit Mode' and continue the tour.