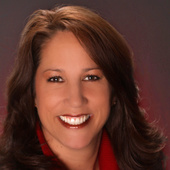 CalBRE# 01766690
Real Estate Agent
Lisa Aguilera
The Aguilera Real Estate Team
Tracy, CA

—

The Aguilera Real Estate Team - Homes in Tracy and Mountain House, Central Valley California
The Aguilera Real Estate Team, 24 W. 10th St.
Tracy , CA 95376
---
Real Estate Blog for Central Valley California. Homes for Sale. Tips for Sellers & Buyers. Tracy CA REALTOR® Lisa Aguilera - Top 1% Selling Agent. Our sellers net MORE money! Ask us how! 209-814-8256
Get to know Lisa Aguilera
CALIFORNIA REALTORS - EXPERIENCE COUNTS
The Central Valley (San Joaquin) / East Bay Area California real estate market is a complicated one with so many cities in a small geographical area. In addition, large Bay Area commuter moves add to home price volatility. For this kind of market you need to choose your Realtor carefully. Look for a Realtor with Experience and a Proven Track Record of Success.
Lisa Aguilera is consistently a Top 1% Selling Agent, Top Producing Agent, and voted Best of Tracy by Tracy Press Newspaper readers. Lisa is also a member of the Central Valley Association of Realtors Masters Club, a membership awarded to Realtors who have completed at least $3.2 Million in Home Sales annually. Lisa is a prominent and active member in the Tracy area community, whether she is selling real estate, attending Tracy Chamber of Commerce events, or participating in charitable evnets such as Case for Kids, Boys and Girls Club and Good Samaritan Community Services of San Joaquin County.  Lisa also is a founding member of Caring Hearts of the Central Valley which services Tracy residents who experience unexpected emergencies.  
Lisa and her Team of Agents represent both Home Buyers and Home Sellers with a Proven Track Record of success. Lisa's wealth of ex
perience as a Real Estate Agent and a productive Team Leader has enabled her to provide excellent customer service to her clients, from start to finish. Her happy client testimonials say it all!
NETTING SELLERS ON AVERAGE $22,000 MORE IN HOME EQUITY PROFIT
Based on the Average Home Sales Price in Tracy California,
The Aguilera Real Estate Team
helps
Tracy Home Sellers
net $22,000 more in home equity sales profit than if they had listed with another agent. What will you do with your extra $22,000?? Lisa has a proven track record of getting 6% more for her sellers than other agents. 
Pricing your home right when you first list it is crucial.  Our Seller Agents will help you with tips on
Staging Your Home to Sell
and
Pricing Your Home to Sell
with the right strategy to enable your home to sell fast! We provide you a Comparative Market Analysis for homes under consideration to help you determine the right offering price so your home isn't on the market too long. Please visit our web site for more information and
Real Estate Market Trends
, or call 209-597-8256. We Sell Homes All Over the U.S.
HOW DO WE KNOW THE REAL ESTATE MARKET SO WELL?
We're full time agents  in the Real Estate field daily - working long hours, looking at homes with our clients, visiting new home builders, speaking with loan officers, reviewing local zoning, and taxing matters to help our valued clients find the best home in their home price range.  We also understand the intricacies of mortgage financing.
REAL ESTATE AGENTS WITH ON-GOING TRAINING
Our agents participate in on-going hands on real estate education training through constant real estate training and professional development courses, usually multiple times monthly. We're trained to have the latest information on real estate law, contract forms, market trends, local settlement procedures, developers and builders' activities in our areas, and government actions that affect real estate sales throughout the California Real Estate Market. Our continuing education is conducted to increase our real estate knowledge in order to better benefit our clients. We want your home selling or home buying process to go as smoothly and quickly as possible.
BUYING A HOME
?
Our Buyer Agents will help you find a home to buy, and find the best resale or new home in your price range and location of choice. We'll help you by not only showing homes to you in your price range that meet your needs, we'll also help you understand the
Real Estate Market Trends
, and pros and cons of available
Homes for Sale
in the neighborhood where you're searching.
HOW MUCH HOME ARE YOU QUALIFIED TO BUY?
FREE loan pre-qualification for our Home Buyers. Just call us at 209-597-8256, or visit
TracyRealEstateToday.com
to start the process! We can help you determine your estimated price range.  When you are ready for a mortgage company referral, we know local loan officers who will help you with mortgage types.  Not all mortgage companies are alike. We refer home buyers only to qualified experienced loan officers with direct lenders of major mortgage companies in California. 
ARRANGE A HOME SEARCH TOUR
If you decide that you'd like to tour some homes in your qualifying price range (we can help you determine your qualifying price range), contact us. We can help you find your dream home. Let's take a tour of homes together. Just give us a call at 209-597-8256 and say, "I'd like to talk about Buying a Home." We look for the best home loan for your qualification and needs.
IS IT A GOOD TIME TO BUY A HOME?
Prices for Homes are much lower but the Real Estate Market is heating up. Take advantage of buying when the time is right, and interest rates are low! Low interest rates plus a great selection of Homes at Low Prices means a Buyer can qualify for more Home for their money. Watch our
Monthly Real Estate Market Trends Videos
for more information on the health of the current Real Estate Market.
OUR EXPERIENCED TEAM OF REALTORS ARE READY TO HELP
Our team specializes in the following: Residential Real Estate for Sale in California, Short Sales Assistance in California, Foreclosures Assistance in California, Equity Sales Assistance in California, Horse Friendly Properties in California, Foreclosures for Sale / REO / Bank Owned Homes For Sale in California, New Homes for Sale in California, Single Family Homes for Sale in California, Town Homes and Condos for Sale in California, First Time Home Buyers in California,  Luxury Home Buyers in California, Home Buyers who qualify for Grants and Down Payment Assistance in California, Waterfront Homes in California, Farms and Homes with Acreage (Rural Properties) in California.

FORECLOSURES & SHORT SALES
Our agents are experienced in Selling Bank Foreclosures. We can help you with the Foreclosure process, avoiding Foreclosure, or completing a Short Sale instead of Foreclosure. We will always look for the best value for our clients.  Our network agents and brokers are experienced in negotiating with the banks to get the best price for our buyers on foreclosed homes.
Short Sales are not for inexperienced Realtors. Our agents are experienced in Short Sales and can help you understand the complexity of the Short Sale process. Through training and experience, we can help you benefit from the opportunity to consider a Short Sale purchase, or to smoothly navigate Short Selling Your Own Home.
Our web site is full of information on Buying and Selling Homes. Search MLS Property Listings, find Home Buyer & Seller Community Resources and Tips, sign up for a Free Newsletter, or read a Real Estate Blog regarding real estate market trends, open houses, new listings, and other area information.
TECHNOLOGICALLY ADVANCED REALTOR AGENTS
When you Search Listings on the
TracyRealEstateToday.com
web site, you do not have to register.  The search page is designed to help you see ALL existing homes offered for sale, and to search homes by location, price, and home features. Registering will allow you to save time by saving your "favorite" homes in a list so you can view them later.
Our dedicated Marketing Specialist works on optimizing our Team and Listing visibility on the Internet which in turn results in an exceptional experience for our Buyer and Seller clients. EVERY HOME LISTING is syndicated to over 340 websites online to ensure maximum exposure to the greatest number of potential Buyers thus ensuring that our Sellers receive top dollar for their sale. In addition, our Marketing Specialists' knowledge and experience with Social Media, including Twitter, Facebook, Pinterest, Craigslist etc., along with Search Engine Optimization has pushed The Aguilera Real Estate Team's web site and listings to the top of many web searches.


RESALE HOMES
Our Buyers Agent Realtors are experienced in the resale home buying process and will assist our home buyers every step of the way to settlement.  Our agents diligently monitor every aspect of the home search; showing all homes in the price range and buyers choice of location, assisting our buyers with financing choices, home inspections, title process and anything else to provide our home buyers with a smooth transaction.
BENEFITS A REALTOR PROVIDES TO CLIENTS
We offer personal tours of homes for sale on weekdays and weekends. We are full time Realtors. Comprehensive home searches are available on our website at
TracyRealEstateToday.com
.  All bank owned homes are listed in the MLS and we can show and sell all. You may benefit through the price savings of a Short Sale, and/or avoid a Foreclosure.
RELOCATING HOME BUYERS AND SELLERS
The Aguilera Real Estate Team works with a network of experienced real estate agents and brokers throughout the U.S. to help relocating home buyers connect with listing agents or buyer's agents to help them with their move.  We can help.
Lisa Aguilera's Blog Posts
Real Estate General Information
–

over 5 years ago
Home Buying
–

almost 6 years ago
Home Buying
–

almost 8 years ago
Home Buying
–

almost 8 years ago
Certifications
CVAR, REALTOR®, Equal Housing Opportunity

Awards
Top 1% Selling Agent Top Producing Agent 2010 - 2015
Masters Club Member (CVAR - Central Valley Association of Realtors designation) 2010-2014
Tracy Chamber of Commerce Ambassador of the Year 2010
Tracy Chamber of Commerce Executive Board Member 2011 0 Present
Voted Best of Tracy Realtor Award Winner by Tracy Press Newspaper Readers 2011, 2013
Skills
Short Sales | Real Estate | REO | Negotiation | Residential | Foreclosures | Loan Modifications | Home Sellers | First Time Home Buyers | Investors | Buyer Representation | Property Listings | Single Family Homes | Investment Properties | Realty | Distressed Property | FHA | SFR | Real Estate Negotiation | Real Estate Market Trends
Testimonials for Lisa Aguilera
Home Seller Isabel in Stockton, CA

11/18/2013

Lisa is an outstanding real estate agent and a very classy person. I would unhesitatingly recommend her.

Home Buyer Dan in Tracy, CA

11/02/2013

With lisa's knowledge and contacts in the real estate business is what helped me buy a great house at a great price. It was her honesty & integrity in representing my interests in buying a home that impressed me the most. Would not hesitate to use her again.

Home Buyer B. Cobb in Tracy, CA

11/01/2013

I was a first time home buyer, had little success with other realtors. Lisa was prompt and went above and beyond the previous realtors and was able to get me into a home within 2 months. A total professional.

Home Seller & Buyer Carol Schroeder in Mountain House, CA

11/01/2013

Lisa is the one of the finest, most professional agents I have ever worked with. She helped up purchase two properties and represented us as the selling agent when we needed to sell the second house. I would recommend Lisa without hesitation. She also has an amazing sense of humor which in matters of real estate is a giant plus!

Home Seller Sandra Taylor in Tracy, CA

10/25/2013

We had offers within a week of listing and were in contract within 5 days of that. Lisa and Rob were really kind and helpful as I was really with the move on my own because my husband was away on business. Everything progressed without problems, exactly as she had predicted. Thanks to both.

Home Seller Paul in Livermore, CA

10/10/2013

Helped me sell a home. Lisa and Robb make a great team.

Home Buyer Kim in Tracy, CA

08/05/2013

Lisa helped us find a home in a very competitive seller's market and negotiate a good offer that was accepted over several other offers. She is very responsive, knowledgeable, professional, and genuine. It was a stressful process, but she helped us every step of the way. I can highly recommend Lisa.

Home Buyer Susan in Manteca, CA

05/30/2013

I've dealt with buying a home before and was ready for the 20 phone calls and left messages to get a hold of my agent. Not so with Lisa. I called, she'd either answer or get back to me within a few hours. She was on top of the market and good deals all around. She took my requests and ran with them and I was in my home within' a few months. NO LIE!! Honest, HARD working and a down right all around nice person who cares for REAL about her clients. HIGHLY recommended!! I sell and buy again? I'm calling Lisa. PERIOD.

Home Sellers Rebecca and Cesar in Tracy, CA

05/22/2013

Equity Sale: My husband and I were first time Sellers so we asked our lender if she would recommend a good Realtor. She gave us Lisa Aguilera's information. She said and I quote, "She is a heavy hitter and will get you top dollar. You won't regret it! I guarantee it!" With that being said, we got in contact with Lisa. We spoke the same day and she listened to all our concerns, questions, and thoughts on selling our house. She then gave her opinion, and spoke about how the market was and what would benefit us!

She was on schedule with everything. She called when she said she'd call, she emailed documents when she said she would and we closed when she said we'd close. Lisa communicated day in and day out, keeping us updated on every aspect of the sale.

Once it was time to go over the offers, she went through each of them helping us understand what it all meant. What would be the best for us, which one was a "solid loan", what we should look for, and what we should question. Lisa answered every silly question we had, and let me tell you that was entirely another job! She was very honest and up front with the process.

Once we accepted an offer, the process started immediately. Appraisals were getting done, inspections done, and documents in. The process flew by... from beginning to end it was only 25 days. We closed days before we thought we would. Lisa said "We'll close in 30 days or less" and she meant it.

We recommend Lisa for any type of buyer and any type of seller... First timers, experienced, or even investors. Lisa is a "Heavy hitter" and she means business, but also and the most important for us was that from day 1 she only had our best interest at hand.

Lisa from the bottom of our hearts we thank you, and are forever grateful for all the work you put in. You are a genuine person, and one hell of a Realtor. I know this is just a job to some people, but we were extremely lucky to have encountered a person with such passion for what they do. You live, and breathe this. We would have been lost without you.



Home Buyer Ingrid in Tracy, CA

03/25/2013

Working with Lisa is an absolute joy! She went above and beyond to make us moving to Tracy from out of state a breeze. She was very quick to respond to any questions we had, always available to show us homes, and very knowledgeable of the area. She took in all we told her as far as our needs and preferences and found us a home that we couldn't be more excited about. In a market that is ever changing and often challenging, we felt we had an edge with Lisa on our side. I highly recommend Lisa and know I will definitely be calling her next time we're in the market to buy/sell.
Introducing a fresh new look for your Profile.
Click the 'Edit Profile' button below to enter 'Edit Mode' and continue the tour.