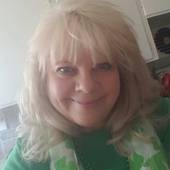 WA State Licence #23384
Real Estate Broker/Owner
Jo Olson
Retired - HOMEFRONT Realty @ LAKE Roosevelt
Kettle Falls, WA

—

HOMEFRONT Realty
Old fashioned service that includes today's technology. Out-side the Box Marketing. Proud Navy Spouse! Call Me!
Get to know Jo Olson
I was born in the State of Washington and except for a short stay in Groton, Ct and 29 Palms, California during the years of 2003-2006 I have lived here my entire life.  In 2002 I choose to relocate to the soon to be revitalized City of  Bremerton.  Beginning in 2001 The City of Bremerton began a huge revitalization plan.  The City of Bremerton still holds that "small town" feel with all the closeness of the ever fun and happening Seattle.  Bremerton is where I met my husband who is a United States Navy sailor and where we have planned to retire once he completes his 20 year Navy military career. 
In 2006 while my husband was serving his second tour in Iraq I returned to the area and purchased a home with anticipation of new duty orders.  Because I missed selling real estate in Washington immensly we decided that no matter what the Navy told us I was going to live back inBremerton, Washington.  As the plan would unfold my husband received orders to another Marine Corps unit located in Anchorage, Alaska on Elmendorf Air Force Base.  Our motto is ACCELERATE YOUR LIVE      
Being the proud spouse of US Navy Sailor (HMC (FMF/SW/AW) you can believe that I know the demands of a Military Permanent Change of Duty Station (PCS). I have the T-shirt to prove it.  I am familiar with what needs to be done to schedule a cross country move or one that is only a few blocks down the street.   I have moved cross country several times in the last few years, so I know the importance of the internet for those that need to relocate on a tight schedule. I have sold homes to clients via the internet with only photos and videos.  
I am proud to serve the Naval Base Kitsap area which includes Bremerton, Bangor, Keyport and Puget Sound Naval Shipyard (PSNS & IMF). 
---
I began my real estate career in 1994. I soon found out that I loved selling real estate and that I was really good at it! Lots of people sell real estate, but not everyone is good at it. I bring to my clients the commitment to work hard and have fun.
The role of a real estate salesperson is to guide you through the buying or selling process, taking the time to make sure you understand every step  of the transaction. I am absolutely committed to fulfilling your needs with the highest level of professionalism, expertise and service. My commitment to your satisfaction is the foundation from which a solid business relationship is built.
 I realize that people do business with people they trust. I am interested in what is best for you, the client, and am committed to establishing a long-term relationship based on trust. I pride myself on being knowledgeable and staying current with changes in the industry that will affect the success of your transaction. You have worked hard to be able to purchase the home of your dreams. I feel the responsibility to make those dreams a reality and pursue the right solution enthusiastically.
Enthusiasm working for you!  Helping people make one of their most important decisions is a serious responsibility, but something that I enjoy doing.  This enthusiasm and hard work will benefit you and help reduce the stress and anxiety often associated with real estate transactions.
Established Credibility!  I have many years of experience and knowledge working in this industry.  I have been a licensed real estate salesperson since 1994.  I can say with confidence that I'll get the job done right. 
Customer Service Expert!   My pledge to you is to be honest, thorough, and professional.  I treat every client with dignity and respect, because that is what I would expect.  I promise to provide you with the best possible service in whatever your needs may be.
Communication Is The Key!!    Buying or selling, you need a real estate salesperon that will listen to you, respond, and help you reach your goal.  I pride myself on being a "down-to-earth" type of person - no fancy words you won't understand.  I'm informed and up-to-date on current market trends.  Call me today for old fashioned personal service that includes technology of today!
Jo Olson's Blog Posts
Real Estate Market Trends
–

over 6 years ago
Real Estate General Information
–

over 5 years ago
Real Estate Market Trends
–

over 7 years ago
Real Estate Market Trends
–

over 7 years ago
Certifications
Presentation:  Traditionally, the selling agent's role in a real estate transaction has been to represent the seller. This meant the selling agent owed a fiduciary duty to the seller, not to the buyer! It is possible, however, for the buyer to have representation whereby the selling agent would owe the fiduciary duty to the buyer. Ask me to assist you in making this decision by providing you with the Skyline Properties Buyer's Guide to Agency Representation. 

I am a member of the Northwest Multiple Listing Association. This gives me access to information on all the properties offered for sale in the Puget Sound area. I will ensure that you will see all homes in which you are interested, regardless of who has listed the property. 

Viewing Properties:  Communicate clearly to me your requirements for a new home; I will preview properties for you, selecting only those that fulfill your specific needs. If you see a home in an advertisement, newspaper, magazine, TV or internet - or drive by a home you like, call me for information. I can obtain all the information quickly and accurately from the listing broker without subjecting you to "strong arm" sales techniques you might be subjected to if you tried to obtain that information yourself. If you decide to attend an open house held by another Real Estate professional, all you have to do is hand them one of my business cards I have provided you and explain you are working with another real estate professional. This will avoid potentially uncomfortable or confusing circumstances. 

It's also a good idea to take a Buyer's Check List (included in this package) with you while you are viewing properties. In some cases, you may view so many properties that it becomes difficult to remember the pros and cons of each one. This list, along with additional information provided by myself can help you analyze which properties more specifically meet your criteria! 

Financing:   Before, or shortly after you begin touring prospective properties, you should be Pre-Approved or Pre-Qualified for a mortgage loan. This will help you and myself when negotiating, and it could possibly make the difference of getting your offer accepted over others! Many mortgage loan companies will offer you Pre-Approval or Pre-Qualifications over the phone, via e-mail and by appointment. I can also recommend a mortgage loan officer or assist you in locating one! This also saves you the time and effort of looking at homes outside of your price range. It is important to note the difference between Pre-Approval and Pre-Qualification. Pre-Approval is an actual mortgage loan approval based upon your credit report, income and assets. A Pre-Qualification is an educated estimate of what you would qualify for based upon non-verified information supplied by you. If at all possible, a Pre-Approval is the better way to go! 

Making an Offer:  I will prepare your purchase and sales agreement offer with you and will guide you through the essential details of the binding contract. You will be asked to give a check for "Earnest Money Deposit" at the time the offer is prepared, so be sure to have your checkbook with you. I will assist you throughout the entire offer and acceptance process. 

Closing: The closing agent (usually an escrow company) will prepare the necessary legal documents, including the deed, and call you for an appointment to sign your closing papers. When they call you for this appointment, they should tell you the exact amount you need to bring with you. As a general rule, personal checks are not accepted at closing, so be sure to bring a cashier's check. Once you have signed your closing papers, deposited your funds and the deed is recorded in your name, I can give you the keys to your new home!
It's About You, Your Family, Your Dreams.
Make Your Move - Live Your Real Estate Dream Today!
---
OLD FASHIONED SERVICE WITH THE TECHNOLOGY OF TODAY
Are you aware of the advanced marketing trends of the new technology age of Real Estate?  As a member of the Baby Boomer Generation (1943-1964) I have lived a life of change. We are after all the generation that started it all! Boomers are associated with expressing individual freedom, the civil rights movement, gay rights, handicapped rights, right to privacy and the important feminist cause of the 1970's.  I don't call that slacking and I don't call it out of the loop.  Those movements taught us how change was good, how it could improve our lives and how it would lead to great things. 
If I was one year younger I could be considered a member of Generation X.  Generation X (1960-1979) is the most tech friendly of all the generations so far.  This generation has driven the majority of the Internet's growth.  Google, Yahoo, MySpace, Youtube and other tech companies were all founded by people who belong to Generation X. 
Finally, we come to Generation Y.  Generation Y (1981-1995) or sometimes called the "Net Generation" is the first generation to grow up fully surrounded by a total digital and Internet driven world.  They are the ones that keep us on our toes when it comes to all the latest tricks and trends.
As a Real Estate Professional it is imperative to keep abreast of all the latest marketing and sales trends.  There are over 15 different free websites just to market a listing on.  There are several networking sites to reach out to other Real Estate Professionals to help make a relocation transaction less stressful. 
Do you know what these companies do? Are you aware how much information is out there when it comes to buying or selling real estate?  You want to make sure you have an agent that knows this information like I do. 
Zillow -  provides free real estate information including homes for sale, comparable homes, historical sales, home valuation tools and more. ...
Trulia - Use Trulia to find real estate, homes for sale, recently sold properties, local school information and much more. Trulia is a free unbiased real estate...
ActiveRain- ActiveRain real estate network allows real estate agents, mortgage professionals and brokers create a customized profile. ...
Do you know what a BLOG is?  From Wikipedia, the free encyclopedia:  A blog (a portmanteau of web log) is a website where entries are commonly displayed in reverse chronological order. "Blog" can also be used as a verb, meaning to maintain or add content to a blog.  Click on any of these three pictures to be directed to one of my three different blogs.  When I list your home it will be displayed on all of these sites along with all of the other free flyer sites - Yes, and even CraigsList.  CraigsList flyers seem to show up very quickly on the first page of Google for some awesome exposure.
Testimonials for Jo Olson
Jeff, buyer in Enumclaw

07/10/2012

I just wanted to say thank you for working with me to find a home. I appreciate the extra time and efforts made to keep this purchase on track. If there are any other purchases in my future you will have my business. I will also recommend you to to anyone I know looking for a real estate agent.
Introducing a fresh new look for your Profile.
Click the 'Edit Profile' button below to enter 'Edit Mode' and continue the tour.