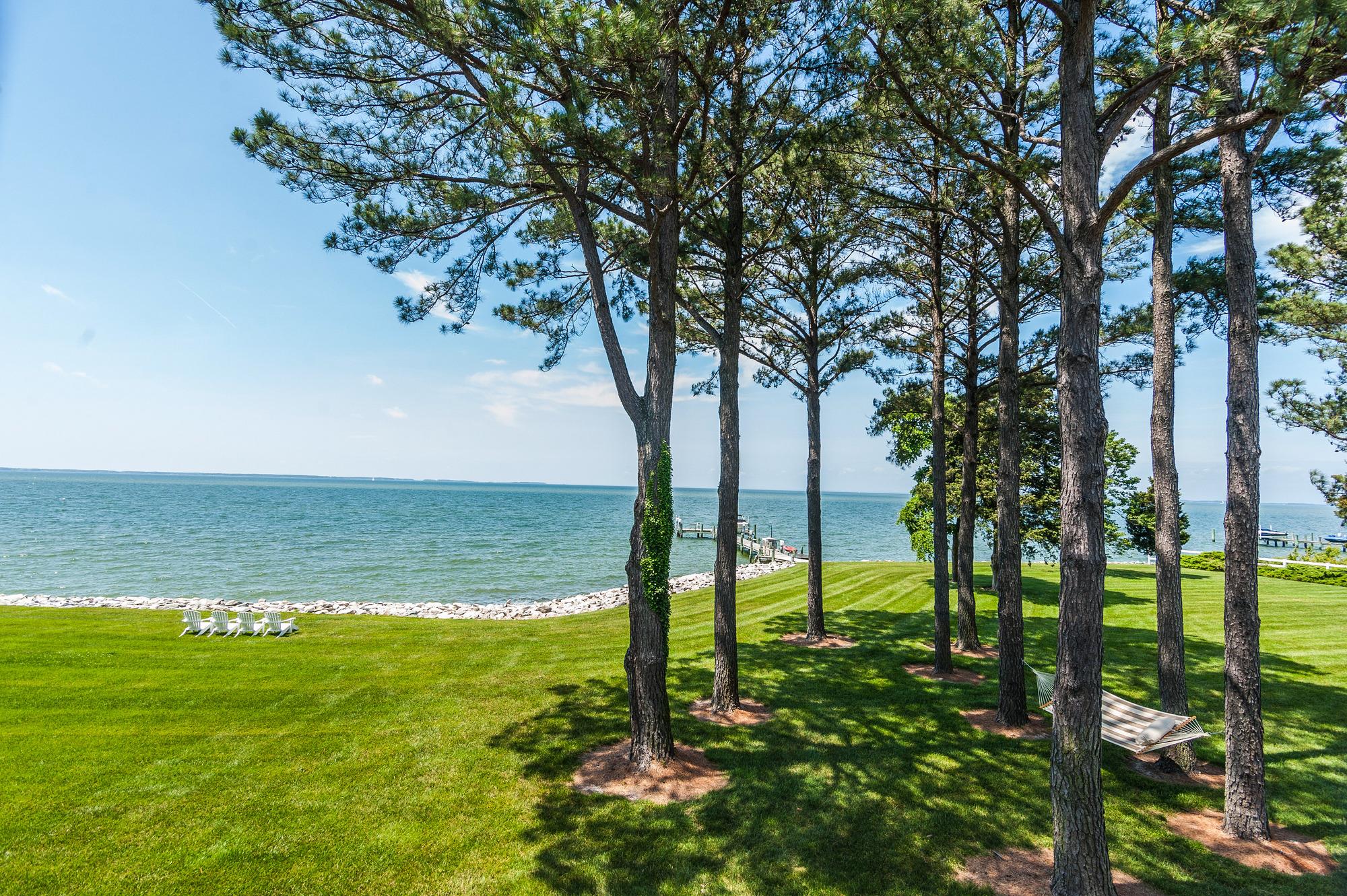 Get to Know Jeremy Lichtenstein
To make the most of your real estate opportunities, you need a proactive real estate professional with the vision to turn your goals into reality. In and around Bethesda MD, that man is Jeremy Lichtenstein. Licensed since 1986, he brings a wealth of local market knowledge and genuinely caring service to his clients. Jeremy is a marketing expert who utilizes powerful social media to his clients' advantage. He even has a social media expert on his team to ensure his blogs, tweets and YouTube videos are always updated and providing value to home buyers and sellers throughout the area. If you're considering a move, don't take chances with your future. He can remain intimately involved with building projects from the acquisition of property to design, marketing, and settlement. He has purchased and remodeled several houses, and built luxury homes with business partners from the ground up in and around the downtown Bethesda & suburban areas. So, if you're in search of an honest, caring real estate agent to sell or buy a home with, Jeremy is it. He holds numerous awards to prove his worthiness and references to confirm this. Jeremy will look out for your best interests and does NOT tell you what you want to hear just to get another deal 'under his belt'. For these reasons and many more is why he has been no. 1 RE/MAX agent in Maryland 7 out of the past 10 years. Jeremy is The One Name In Real Estate. Call him today.
Jeremy also gives back to our beautiful Montgomery County, MD. Each time a home is sold by Jeremy, a contribution is made to Kids In Need Distributors (KIND), a local charity founded by Jeremy 3+ years ago that feeds needy Montgomery County children.
Awards
• Titans Club―2016
• Circle of Legends―2013
• Lifetime Achievement Award―2007
• Diamond Award―2006, 2011, 2012 and 2015
• Chairman Club―2003, 2004, 2005, 2007, 2008, 2009, 2010, 2013 & 2014
• No. 1 Individual RE/MAX agent in Maryland―2003, 2004, 2006, 2007, 2011, 2012, 2013, 2015 & 2016
• No. 1 Individual RE/MAX agent in the Central Atlantic Region (Md., D.C., Va and W.Va.)―2006, 2007, 2011, 2015 & 2016
• RealTrends/Wall Street Journal Best Real Estate Agents in America―Ranked No. 6 among all individual agents in Maryland 2017
• RealTrends/Wall Street Journal Top 1000―Ranked No. 166 among all individual agents in the United States
• Real Estate Executive - 100 Most Influential Real Estate Agents in Maryland 2016
Al
03/10/2017
Jeremy's knowledge, resourcefulness and professionalism were incredible. Jeremy is flexible and always took the time with me to explain the details of the market, the neighborhood, and all the relevant documents. His many years of experience and attention to detail as a Real Estate Agent provided me with the resources needed for a complicated home sale. Jeremy sets himself apart from other realtors by being honest, flexible and most importantly dedicated to his client's interest and needs. He goes above and beyond.
Brotzde
01/13/2017
Jeremy was extremely knowledgeable about the Market. He was very patient and helpful to an elderly client. He priced it right and it sold in 3 days at higher than the asking price.
Judith
12/07/2016
One Outstanding Professional ! We worked with Jeremy to "Set-the-Course" The rest of the most Magnificent Trip was set by Jeremy's Knowledge and Expertise, Sense of Urgency, Attention to Detail and Immediate Response Time. We truly and honestly could not have completed the smooth sail without Jeremy at the Helm-of-the Ship ! Truly a Master of the Real Estate World **********Plus many More !
Mario B.
12/06/2016
Best real estate agent I have used in my 75 years on this planet.Total professional. I had Jeremy as my agent in 2014 also for the purchase of a condo and the result was also outstanding.Highly recommended as the best of the best.
Warren
02/26/2016
Jeremy Lichtenstein is the best real estate agent I have ever met. He is unbelievable in his professionalism and expertise. He knows the local market and has a tremendous amount of information, not to mention his expansive experience in this market. I have used Jeremy repeatedly for the sale of several houses. Regardless of the difficulties and obstacles we encountered, Jeremy was able to find solutions, which is what he does best. I cannot imagine a problem to which Jeremy could not find a solution and handle expertly. I recommend Jeremy Lichtenstein at the very highest level. I am available to speak to personally if anyone would like to hear this from me directly. Jeremy has my phone number.
Ed & Julie Winston
03/25/2015
AMAZING ! AMAZING ! AMAZING ! JEREMY SOLD OUR HOUSE IN 3 DAYS WITH AN OPEN HOUSE IN A WINTER STORM.........!!!! HE TRULY KNOWS HIS BUSINESS AND GUIDED US EVERY STEP OF THE WAY ! A MASTER AT WHAT HE DOES...... PLUS DELIGHTFUL TO WORK WITH!
Skip
03/16/2015
Best experienealtor I have ever had. Jeremy was knowledgable, helpful and professional during the entire process. I was not present during most of the process and he went way beyond the typical real estate brokers mode of operation
Hanten Family
03/15/2015
Jeremy really knows the local real estate market and was very helpful in getting my house ready for sale. He is responsive, straightforward, professional and did an excellent job of negotiating the terms and amount of the contract. He actually sold my house before it was even listed. Jeremy is a great guy to have on your side during the process. I would highly recommend contacting Jeremy.
Carter Willson
03/14/2015
Jeremy is one of the top Remax agents in the state of MD. One of the reasons is because he knows and understands the market especially in Bethesda/Chevy Chase. If you are buying or selling always use the best, that is why Jeremy is selling the new homes that I build.
Carter Willson, Jr.
03/14/2015
Through Jeremy's market knowledge and network, he found an older home in Kensington, MD which needed a renovation. As homebuilders, this was a perfect opportunity for my father and I to work on a project together. Jeremy negotiated the price with the homeowner and produced an agreeable contract between both parties. My father and I renovated the home and Jeremy sold the property to wonderful people before it was finished. Bottom line is Jeremy gets the job done in Bethesda, Kensington and Chevy Chase. Additionally, he started a charity, Kids in Need Distributors, to give back to the community he serves.
McCoy Family
03/13/2015
Working with Jeremy was very positive. He helped us through a quick succession of selling two homes and purchasing a new home. We had a great offer within about two weeks of listing our previous home. We were able to work out the closing timing perfectly to be able to apply the equity to the purchase our new home and move directly from old to new home. He also helped us coordinate several issues with the builder of our new home including some tedious paperwork for our VA loan. Jeremy was very knowledgeable and responsive. I would use him again and recommend him to others.
Gilbert Tess
03/13/2015
Jeremy helped me purchase my first home. I felt like he was very knowledgeable and I valued his opinions of the homes and neighborhoods we looked at. I highly recommend him!
Zuser
03/12/2015
Jeremy has an incredible fund of knowledge regarding the real estate market in the Bethesda-Kensington-Garrett Park-Chevy Chase region. Viewing homes with him was good fun, despite the inherent stress typically associated with home purchases. He was a good advocate and he demonstrated a high level of integrity and honesty.
Anthony
03/12/2015
He is very professional and knowledgeable in his field. Also well respected and known in Bethesda and the surrounding area of Montgomery county . it was a pleasure to work with him. He got the job done!
AR411
02/06/2015
Great knowledgeable agent! Easy to work with. Jeremy's is very straight forward, and he has a relaxed personality which helps take the stress out of buying and selling my houses. Strongly recommend contacting Jeremy.
Pappas
12/05/2014
My husband and I used Jeremy to help us find our new home last Fall. He was more than patient, responsive, and attentive to our needs. We had been searching, unsuccessfully I might add, for about two years. We were very particular in our wants and not once did he express frustration or disregard to our needs and wants. When we finally found "the one" he practically held our hands and assisted with any and all questions and negotiations. He is a honest, hard working, extremely responsive and very forthcoming person. We can't recommend him enough!
Doug
11/05/2014
Jeremy is a true professional in a sea of part timers . . . His absolute focus on making the deal is what sets him apart, along with his knowledge of the community and area. He does not fill a sellers head full of ridiculous and inflated pricing expectations, which is critical in selling your property timely.
Dave Welty
10/14/2014
Jeremy knows the Bethesda market better than anyone. He is honest and is always concerned about us. He has sold a few of our homes and has always hit the price right on the money. He is our first choice as an agent. Dave Welty, Welty Homes Inc.
Totah Family
11/15/2010
Jeremy made a difficult transaction easy. A joy to work with. Jeremy is very knowledgeable and knows what is important.
Rubenstein Family
11/08/2010
Jeremy is an excellent agent. He went out of his way to help us!
Weitzman Family
04/12/2010
Best agent we've ever had! Works hard and is always on time. Keeps his word - The Best!
Maymir
01/28/2010
We really appreciated Jeremy's knowledge, expertise and willingness to engage with all phases of the purchase.
Deborah Z.
06/29/2009
We picked the worst economy to sell but Jeremy got us through it unscathed.
Douglass
02/27/2009
Jeremy's advertising was superb. So was his attention to details and I never had any trouble reaching him.
Michel Family
02/12/2009
Thank you so much for everything you did to sell our house. We are so happy with the process and keep recommending you to anyone who is thinking about relocating.
Scot Schuck
06/24/2008
Jeremy Lichtenstein has assisted me over the years with numerous real estate transactions, both as a buying agent and as a selling agent. He has proven himself to be very effective in negotiating the best deal for me. He is also well-connected, so he is able to bring the appropriate buyer to the table when I am trying to sell a property. Jeremy has always given me great real estate advice and he can be very creative when necessary to work out an appropriate arrangement. He is knowledgeable about the local market, which lends a great deal of credibility to his name. Each transaction that he has been a part of has run smoothly all the way through settlement. I would highly recommend Jeremy Lichtenstein for anyone's real estate needs.
Doug Monsein
02/03/2006
Jeremy possesses the unique combination of an intensely competitive nature as well as having a calming disposition. Both characteristics bode well for Buyer and Seller. Jeremy hates losing a deal, any deal. That means he often has to look beyond the obvious and get into the psyche of all parties to structure a specific transaction that works – he sets us apart from the competition and gets the deal done, period. His comforting and easy going attitude is great camouflage for a real estate agent in this overly stimulated and aggressive marketplace to unearth what is required to consummate a purchase or sale. Best of all, he will always have his clients best (economic) interest in hand Last, Jeremy is an honest and good person. For many in the real estate market, these are characteristics that might not seem important. Some believe in doing and saying whatever it takes to make a deal. I believe your name is all you'll ever really own and to operate with integrity and quality are paramount to good business. Jeremy possesses these qualities.
Robert S. Selzer, Esquire
02/01/2001
Jeremy Lichtenstein assisted me in the search for my home and has assisted friends and associations that I have referred to him. He has demonstrated knowledge of the industry and the specific market at a depth that is rare in today's complicated real estate market. While providing this uncommon level of knowledge in the marketplace he has also been attentive to my needs and concerns throughout the entire process of buying and selling homes. Jeremy's combination of care, concern and commitment is unmatched in my experience of dealing with real estate agents. I recommend him to all who seek the personal attention and advice necessary to make well advised decisions in that most stressful of times: buying and selling your house.
Vicki Baylin
06/09/2000
I was looking to build the perfect country home here in the city. Thanks to the knowledge and expertise of Jeremy Lichtenstein, I was able to sell my old home and build my "Nantucket" dream home right here in D.C. Dreams really do come true! Thanks again Jeremy!
Bob and Karen Deans
03/03/1992
I am writing regarding the purchase of my home through realtor Jeremy Lichtenstein. Working with Jeremy was a great experience for my husband and me. From the first phone call I made to him after walking by the property where construction was beginning he was very personable and professional. He made a floor plan available to me immediately, and was willing to accommodate my wishes to view other properties. He made references available. He was engaged and fun to work with. He was willing to give advice when needed and I know he is honest and deals straight with people. I would recommend Jeremy to anyone interested in buying or selling property. I'm not planning on selling my house any time soon but if I were, I would call Jeremy.
format_quote
#1 RE/MAX Individual agent in the state of Maryland for 4 of the last 6 years.