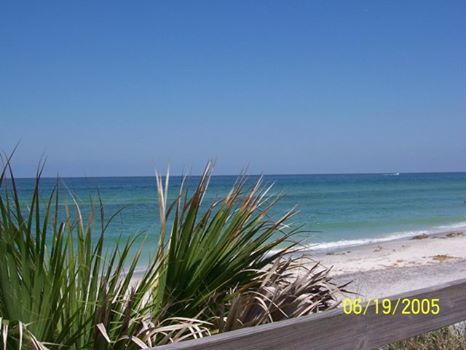 Get to Know Jean Stevenson
 I began my career in real estate in '93 as a residential appraiser,  but soon decided selling was better fit.  After 10 years of working for several large companies,  I got my Broker's License Sold independently until relocating to Venice in 2006.   In 2009 I joined Coldwell Banker in Venice, until recently making a switch to Horizon Realty International, a smaller more intimate "boutique like" company with offices in Sarasota, Bradenton, Venice, Pt. Char.  I have several advanced educational designations such as the GRI (Graduate of the Real Estate Institute),  the ABR (Accredited Buyer's Representative) Designation, a CNE (Certified Negoitation Expert) Designation , and recently the ASP (Accredited Staging Professional) Designation  all these held by a small % of real estate agents nationwide.  All this education to help better serve my customers.
Certifications
Now more than ever buyers & sellers need an agent that is fully engaged in the real estate business. They want an agent that will educate them and help them to make the best choice when purchasing/selling real estate.  My job is to be an effective communicator.  If selling,  I will explain to you every step, give you honest and direct feedback.  You will know exactly what buyers, agents and the market are saying about your price, condition etc.  I will make you aware of new listings, sales, expireds, and price changes as well as economic trends that could affect the sale of your home.  I will make sure that you are one step ahead of your competition, the most informed seller in the neighborhood.   I will use all my negotiating skills to protect your equity.  I will also leverage all of my company's marketing and technology resources to ensure that the "world"  knows that your home is for sale and access the entire "buyer" pool.  I will aggressively try to find you a buyer through all my daily prospecting and networking platforms.  I will not rest until your home is SOLD!
If you're buying I will make sure you understand the process, make sure you see every home in your price range that suits your needs and is within your budget.  I will educate and inform you about neighborhoods and area, suggest the best mortgage lenders, title companies, home inspectors etc. to ensure a smooth and care free purchase.   I will negotiate in your best interest and when we're done we will be more than customer / realtor...we will be friends!  I am confident that there is not another agent in this town that will take better care of you than I will.                          
Fred & Kathy A. Sellers in Venice
04/28/2015
Throughout our lives we have had dealings with many real estate agents all of whom were very professional. However, Jean Stevenson was so outstanding that she deserves special recognition for t he effort she put forth in selling our home. Not only did Ms. Stevenson spend countless hours showing the property, effecting advertising and running multiple open houses and supplying feedback on every showing, she even went so far as to expend her own funds to purchase items to brighten up the property and make it more saleable. We truly have not seen such dedication and devotion to a task. Words pale in describing her effort and professionalism and we wholeheartedly recommend her to anyone who has the need for a superlative realtor!
Martin & Carol Birkett
10/01/2014
We were looking for a Real Estate agent in Venice, and after checking several reviews online came across Jean Stevenson. We found here to be very professional, knowledgeable, honest and accommodating. Jean is a very easy person to work with, and gave us information on homes we were not aware of. After we selected our home Jean followed through on every aspect of the transaction and kept us constantly updated with emails. We had a bad experience with our home inspector who missed several problems, Jean had our back, and immediately jumped into action, finally obtaining for us a full refund from the inspector. Jean is an exceptional person and Realtor who went above and beyond to make sure we had smooth and stress free transaction. We would highly recommend Jean Stevenson to anyone looking for a first class Realtor in the Venice area.
Mike & Mary W
03/20/2014
We had been looking to buy a condo in Venice for many years. In Nov of 2013 we found one of Jean's listings and decided to look at it. We found Jean to be informative, honest, friendly, professional and mist of all "not pushy". It felt as though we were long time friends. After returning to Maryland we decided to make an offer on one of the condos she showed us and Jean was amazing. She took care of absolutely everything-sent all documents, took additional photos, re-measured rooms, even sent us a floor plan with cable & electrical outlets identified, oversaw the home inspection and kept us in the loop at all times. Jean really exceeded our expectations. We HIGHLY recommend Jean for buying or selling anywhere in the Venice area. Mike & Mary W (Maryland) new residents of Venice
Carole & Don
03/15/2014
SELLERS WE HIGHLY RECOMMEND JEAN TO HELP ONE BUY/SELL YOUR PROPERTY--JEAN WAS VERY FRIENDLY,PROFESSIONAL AND DID EVERYTHING SHE SAID SHE WOULD DO TO HELP US SELL OUR CONDO--WHEN WE ACCEPTED AN OFFER JEAN MADE SURE WE WERE FULLY INFORMED OF THE SELLING PROCESS,THE RESPONSIBILITY OF THE BUYER AS WELL AS OUR RESPONSIBILITY-WE WERE PROMPTLY KEPT INFORMED OF ALL PROGRESS OR LACK OF SAME RE:THE SALE--SHE WAS A PLEASURE TO WORK WITH AND AS WE SAID HIGHLY RECOMMEND HER AS A AGENT WHO WILL WORK HARD TO HELP YOU BUY/SELL PROPERTY--
Jerry & Gloria C
12/15/2013
Jean Stevenson is a very professional, knowledgeable, and most importantly...trustworthy person. During our process of buying a second home in Venice we couldn't have asked for a more accommodating person to work with. She was always available and willing to show us as many properties as needed. And we were not forgotten once we returned to our home up north. Jean continued to provide us with listings and updates via email, until we found the home we wanted. Jean then helped us further by seeing that the closing process proceeded smoothly and by supplying us with a list of title agencies and home inspectors in the Venice area. We would not hesitate to recommend Jean as a Realtor to work with.
Joyce & Ron B
07/25/2013
Jean Stevenson was very thorough, professional and personable, too. She provided all of the current inventory which met our criteria, and ahe also provided statistical information to help us understand the local marketplace, inasmuch as we were from out of state. Jean helped us find our home, took us through the contract phase, then watched over the construction of our home, sending us weekly updates via email, through to closing. Jean is "the best!" Choose Jean, she will work hard for you.
format_quote
Broker Associate with 22 Years of RE experience Helping Buyers & Sellers find their piece of "Paradise" on the Gulf Coast of Florida. Serving Venice, North Port, Englewood, Nokomis to Sarasota.