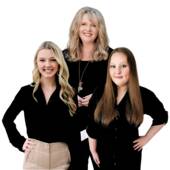 By Kari Battaglia, Who You Work With Matters!
(Veterans Realty Inc)
Taking Action: The Smarter ApproachWhile waiting for interest rates to drop may seem like a prudent choice, it's essential to consider the potential consequences. When rates do finally decrease, a surge of buyers who have been on the fence will flood the market and you will have competition when purchasing a home. This increased demand can have a significant impact: Rising Home Prices: The influx of buyers can drive up home prices. What was once an affordable option might become less attainable as competition heats up. Limited Inventory: With more buyers vying for properties, the available inventory may dwindle. This can lead to frustration and limited choices for those who waited causing bidding wars again.  If you remember what happened several years ago, many buyers were paying thous...