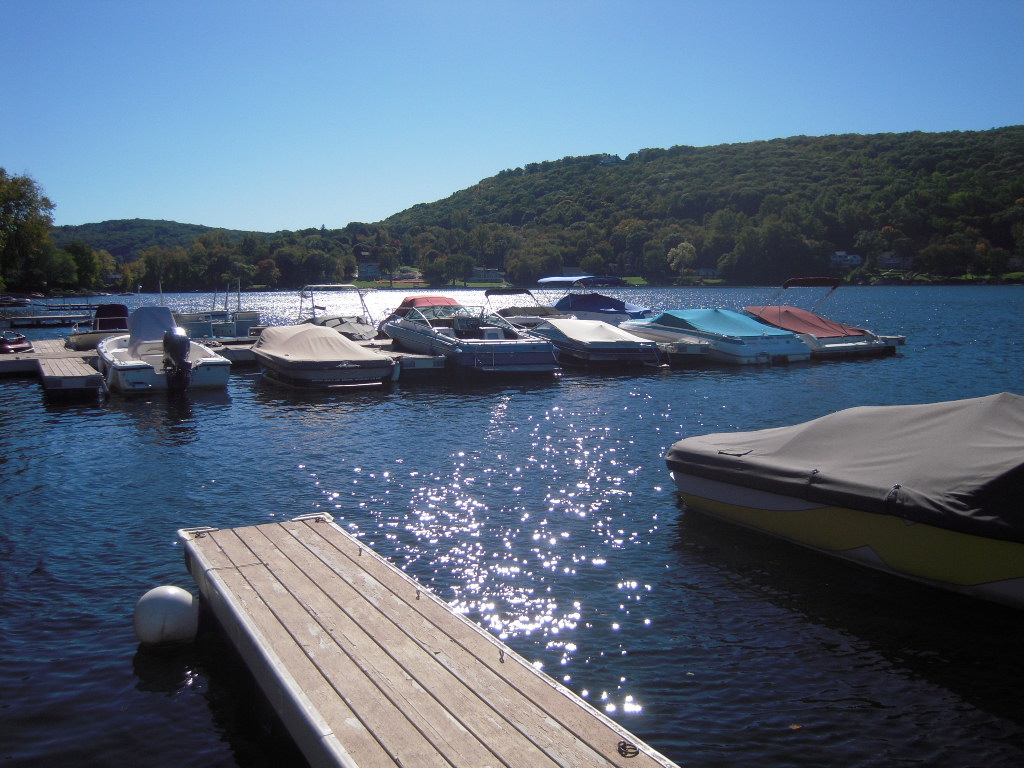 Get to Know David Brand
My story started when I moved from Wisconsin to NYC to study and enjoy a long running successful acting career in stage and television for 25 years. I'm not a doctor but I did play one on TV! Having grown up on a large lake in Wisconsin, I was looking for the perfect retreat from the hustle and bustle of New York City. What I found just an hour away was so much more in Candlewood Isle on Candlewood Lake. I like to say, "One hour from madness to peace where every day is like being on vacation." A lifestyle on the water wrapped in a historic New England setting.
I received my license to practice real estate in Ct in 2002. I became involved in our local Real Estate Board and was elected to the board of the Northern Fairfield County Association of Realtors(NFCAR) in 2004. In 2005 I was elected to serve as the President-Elect of NFCAR and served as it's President in 2006. I continued to serve at the state level from 2007-2010 as a State Representative of our local Board with the Connecticut Association of Realtors(CAR). This involvement at the State level not only allowed me to represent my colleagues and my profession but also my clients and their rights and interests as homeowners at the State Legislative level fighting for the legislation that protects and safeguards Real Estate issues. I am proud of that commitment and promise that level of commitment to every client.
I am also very proud to be with Keller Williams Realty and love the entrepreneurial business model it provides for agents. Every agent has an interest in the success and growth of the franchise which means every agent has an interest in the success of every agents clients, not just their own. This vision creates a dynamic "Win-Win" environment. Our mission statement says it all. "Building careers worth having, businesses worth owning and lives worth living!                                                                                                                           
I hope I have the opportunity to bring you into my family of clients and provide you with my commitment to excellence. The towns of Danbury, Brookfield, New Fairfield, New Milford and Sherman are directly on Candlewood Lake which I call home! Click on the town name for more information. I also service all towns within a 25 mile radius of the lake area, and have excellent referral agents Statewide to assist you with the same level of service!
Northern Fairfield County Association of Realtors (NFCAR) Board Member 2004
NFCAR President Elect  2005
NFCAR President  2006
Connecticut Association of Realtors (CAR) State Board member 2005-2011
NFCAR Board member 2012
NFCAR Board member 2013
CAR State Board member 2013
Certifications
Candlewood Lake Properties as I live on the lake offering lake front showings by boat in season.
Kevin Connors
07/20/2013
kevconnors Helped me sell a home My partner and I have bought and sold a number of houses in the last 20 years and worked with several realtors, and David is by far the most knowledgable, committed and tireless of any we've worked with. Based on his pre-listing recommendations and assessment, we sold our house in only nine days for only 1% below the asking price, which in the northeast is remarkable. Probably the most important thing I can say about David is his commitment to the client from beginning of the process through the closing. He made us feel like we were his only client (and we certainly weren't), and was available and responsive 24/7 throughout the process. I can't say enough good things. Sat, Jul 20, 2013
Marny Lundy
05/21/2012
Marny Lundy Client, Buyer David truly cares about establishing long-term client relationships rather than a quick sale. He has been very honest about all the pros and cons of the individual properties we've looked at. He is very thorough in his job and has performed a lot of research on individual properties for us, by going to the town building department and finding out the various use restrictions whether due to easement or set backs or septic issues. He has also arranged several meetings with prospective builders and structural engineers to give us quotes on renovating some of the houses we looked at, all at no cost to us. David has truly gone above and beyond! Mon, May 21, 2012
format_quote
Turning Dreams into Reality! A Brand you can trust with your clients!