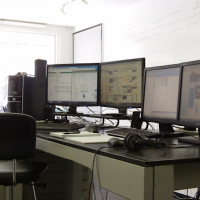 Get to Know Bruce Goode
In today's online world where 92% of home buyers use the internet during the search for their next house; Bruce Goode's clients have a huge advantage.

Bruce's first internet startup was back in 1996 with ColorFlyer.com (flyers for Real Estate agents nationwide back before desktop color printers). Now with almost 20 years of experience later including a huge internet search marketing build out for HomePlans.com Bruce has developed the skills and knowledge to develop an advanced marketing plan that let's your home stand out in a crowded marketplace.

A competitive spirit that was developed during high school and college sports was honed when Bruce started a backyard pond and garden business in his garage with the seemingly impossible goal of building the company into a national brand.

Five years later his business was named the 158th fastest growing company in the United States as a member of the 2004 INC 500. That drive to win is now channeled into your home's battle against all the other listing competition.

The promotional skills that led to being featured in publications such as USA Today, Chicago Tribune, The New York Times, the front page of the Idaho Statesman and two Inc. Magazine articles are now focused on developing an individualized marketing plan that puts his listings directly in front of those buyers who are ready, eager, willing and able to buy.

Bruce believes strongly in the value of market research. Because he takes the time to do it correctly, (using a multitude of advanced tools) he can advise you on pricing your home to sell for the highest price in the least amount of time. Technological skills make all the difference when your home needs to stand out online and Bruce's skills in photography, videography and post production editing combined with an investment in top quality equipment including multiple cameras, wide angle lenses, lighting and top quality software allow him to show your home in its most flattering light.

Bruce is often asked – "Why trade retirement and consulting gigs for a new career as a REALTOR®?"

As with many businesses it started with frustration. After years purchasing and selling numerous homes, commercial and investment properties he knows first-hand what buyers and sellers want and need, and how frustrating it can be when your real estate agent doesn't provide it.

The more frustrated he became the more he started researching the business of selling real estate. Reading multiple books and joining online real estate agent communities opened his eyes to the huge difference in competence and service offered and how the right agent can make selling your home seem easy while the wrong agent can make it a nightmare. That led to the decision to commit full time to the licensing and training that would allow him to become the type of REALTOR® that he would want to do business with.

The opportunity to get out of the home office, seeing homes and interacting with people and making a positive difference in what for most folks is the most important transaction in their lives was too much to pass up. He says that taking up a career as a local Western Idaho real estate agent was one of the best choices he ever made.

On a personal note…

Over 30 years ago Bruce and his wife Jody met in college and have been together ever since. Twenty-eight years ago they made their home in the Treasure Valley and raised their family.

When it's time to relax, he enjoys spending time with his family and their 10 year old Shih Tzu named Trotter, motorcycling and rving (sometime at the same time). You can also find him tinkering in his aquaponics greenhouse.



Some Final thoughts


Bruce has strong opinions on how Realtors should work with homeowners – specifically he believes in being:

Absolutely Honest – no overstating home values just to get your listing. Clients also know that he won't mislead them, and that they'll get an honest opinion. If he sees a potential problem, he'll share that thought rather than let them go ahead with a decision that might not be beneficial. He also prepares an Estimate of Seller's Proceeds both at the time of listing and when reviewing offers. Sellers need to know exactly what a given purchase price means to them after all is said and done.

Ongoing Communication – Nothing is more frustrating than having an agent who disappears – Bruce believes in touching base at least once a week at a minimum to cover what's new in the market that competes with your listing. Not only does he keep clients informed of everything related to their purchase or sale; they know that if they call or email with a question or concern he'll respond as quickly as possible. And if they just need to "talk something out," he will take the time to listen.

Advanced Marketing – Marketing your listing on multiple LOCAL websites in addition to the MLS and all of the national websites is just the start. He will build a website just for your home and promote your home's dedicated website at the top of the For Sale sign on your yard. Add in video marketing (slide show to music, walk through videos, talking photos etc…), quality photos taken with professional equipment including HD, aerial/sat, and lighting to make your rooms look their best and custom in-house brochures for showings, digital floorplans and upgraded signage and you can see what he means by advanced marketing.

Easy Out Listings – You don't have to worry about choosing an agent. If you have ever been locked into a long term listing agreement with an agent who promised the moon and delivered nothing, wouldn't respond to your calls or emails and did nothing but put a sign in your yard with an empty flyer box. Bruce understands – really, he absolutely feels your pain. That is why he offers an easy out satisfaction guarantee if you are unhappy with his efforts to sell your home.
format_quote
Absolute Honesty - Ongoing Communication - Advanced Marketing