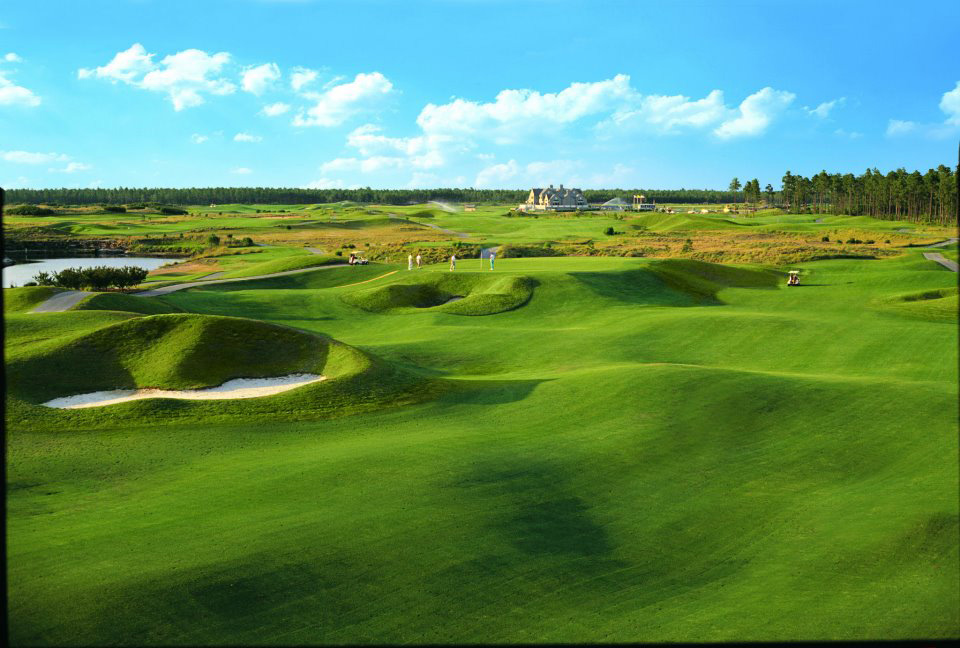 Get to Know William Charlson
Hello and thank you for visiting! It is my goal as your full service real estate agent specializing in the Myrtle Beach areas, as well Legends Resort, and Sago Plantation, to provide you with superior service at all times. My local expertise and extensive real estate experience will benefit you whether you are serious about buying or selling a home at this time, or are a returning client checking out the many homeowner resources I offer. Buying a home I look forward to helping you select the home of your dreams by taking time to listen to your needs and desires. Selling a home My real estate expertise and many effective marketing programs will give you the exposure and edge you need to sell your home quickly for top dollar. Returning Client I appreciate the opportunity to continue to serve you and hope you take advantage of the valuable resources I provide. Come back to visit often! I consider this community an excellent place to reside and would love to share with you my enthusiasm for the many neighborhoods that encompass it. I pride myself on providing unparalleled service and look forward to developing a long-term relationship with you. Please feel free to contact me if you would like to discuss how I can best assist you with your real estate needs. Sincerely,Bill Charlson Legends Real Estate
Certifications
Myrtle Beach SC Real Estate is at the heart of the Grand Strand situated among miles of crescent beach on South Carolina's northern coast. Myrtle Beach is a premier resort destination that is visited by thousands of visitors each year from all over the world. The large number of recreational facilities, pristine  beaches, dining, shopping and entertainment opportunities have attracted not only vacationers, but home-buyers and investors as well. The city also offers Myrtle Beach Vacation Homes, Myrtle Beach Oceanfront Condos, Myrtle Beach Condos For Sale, Myrtle Beach Condos For Sale, and more.
    Simply browse the different sections of our website for more information about Myrtle Beach South Carolina Real Estate. The information available here will give you a clear idea about Myrtle Beach Real Estate. Our comprehensive Myrtle Beach Real Estate MLS will give you details about the Homes For Sale In Myrtle Beach SC and Condos For Sale Myrtle Beach SC. Our area and community information about Myrtle Beach Golf Course Homes and Myrtle Beach Vacation House will answer many of your questions. If you need any other information, feel free to call us today. Our agents will provide solutions to your questions about Real Estate in Myrtle Beach SC.
Myrtle Beach Condos Sago Plantation SC Real Estate Legends Resort Homes For Sale Sago Plantation Private Gated Communities Myrtle Beach Real Estate MLS The Legends Resort Golf Community
My Prior Clients Reviews
03/20/2014
My wife and I currently live in MD so our initial search for a home in Myrtle Beach began online where we got a good feel for the area and the communities that appealed to us. We decided to look deeper into Legends. We have always been apprehensive about making contact with a realtor online but we needed information that was not otherwise available. So we sent a note to the agent on the site and got an immediate response from Bill Charlson. So began our journey that ended in settling on our new home in Myrtle Beach. I could write a great deal about Bill's level of service, commitment to his clients, knowledge of the market, integrity and willingness to do "whatever it takes" to make it happen. And he coached us and guided us through the entire process. In the last 15 years my wife and I have had numerous real estate transactions both residential and commercial and have run the gamut of realtors one might encounter. And in all those transactions, I have never met anyone the calibre of Bill Charlson. He does what he says he is going to do...and more. His word is his bond. It was a privilege to work with him. Joe & Corinne Brieker Grasonville, MD Myrtle Beach, SC
format_quote
I am a On-Site Real Estate Project Specialist for Legends Resort and Sago Plantation. We offer advise on home sites, custom design homes, rental investment properties.