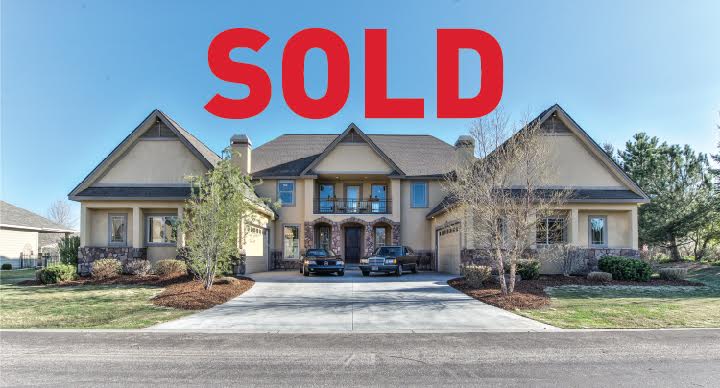 Get to Know David Bailey
My Real Estate Group Update:  
                                                                                                                                      Thank You Treasure Valley For Making 2014 & 2015 A Record Year For Selling Real Estate!
Bailey's Real Estate Group Was Honored
With A BRONZE CHAPTER AWARD
( Bronze Category $2000000 To $4000000 In Closed Real Estate Sales )
At The Black & White Ball In Boise A Few Weeks Ago..
If You Are Thinking Of Selling Or Buying, Please Consider Us.
We Are Only Taking On 12 Listings In 2016 So That We Can Give Award Winning Service To Our Clients!!!
Sincerely
David Bailey ( Multi Million Dollar Agent )
Baileys Real Estate Group.
Boise Premier Real Estate
208 991 6980
david@baileysrealestategroup.com
Awards
Best Of Eagle 2015
Bronze Award 2014 2015 ( sales between 2 & 4 million )
Skills
Master In Marketing Homes With Incredible Virtual Tours That Bring In Out Of State Buyers
To My Listings Because Of 30 Years Working For Great Companies Such As Toyota,Honda And
General Motors. I Have A 99.5% Success Rate On My Listings Selling And For A Price You Will Be Happy With! My Last 2 Listings Just Sold For Full Price, 1 Selling In One Day And The Other In 2 Days. I'm The Best Of The Best!!!!!
Cheryl Bower From Eagle Idaho
05/01/2015
David Bailey not only helped me buy my new home, he is actively working on selling my previous home. He is a hard working knowledgeable broker/agent who spares no personal expense to advertise, market, and show the home you have entrusted to him. I would never use anyone else.
David Sturm In Boise
04/11/2014
After listing our home last year for 4 months with another agent and only having four showings and no offers, we decided to give David a try since he impressed me with the selling of a house down the street. He continued to impress us with his marketing ingenuity and creativity. He puts a lot of effort into the online presence which resulted in a superior Virtual Tour. This tour is what sold our home. Not only did we sell to the first family through the door but he also got us a full price offer. I have already recommended him to several people that may be ready to sell down the road.
Richard Baumbach In Caldwell
01/17/2014
David is very skill full in marketing real estate. He gave me advice on presentation and even brought in experts to help with getting the property ready to sell. I would highly recommend him to anyone either buying or selling.
Bill Connelly In Boise
01/01/2014
David did a great job getting my house listed and sold. The home had been rented for 11 years. David quickly identified areas that needed improvement, recommended a number of competent personals who performed the needed services and upgrades to the home, and coordinated the work to make sure it was completed to our satisfaction. David went above and beyond by helping us stage the house for showings. He was instrumental in preparing the home for sale in today's market. David kept us informed throughout the selling and showing process and did a fantastic job negotiating the final deal. Our house sold in less than 3 months!
David Roylance
07/01/2013
Very knowledgeable and professional. Actually delivers on his representations and promises. Great communicator and skilled negotiator. Very highly recommended.
format_quote
I'm David Bailey Lead Agent for Baileys Real Estate Group At Boise Premier Real Estate. If You Want The Best Of The best Please Call Us!