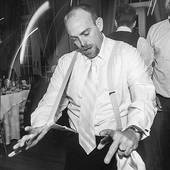 By Rob Alley, Invite Us In! We'll Bring Results!
(RE/MAX Realty Specialists)
THE NATION'S BEST PUBLIC UNIVERSITYThe University of Virginia (UVA or U.Va.), often referred to as simply Virginia, is a public research university in Charlottesville,Virginia. UVA is known for its historic foundations, student-run honor code, and secret societies.Its initial Board of Visitors included U.S. Presidents Thomas Jefferson, James Madison, and James Monroe. Monroe was the sittingPresident of the United States at the time of the founding; Jefferson and Madison were the first two rectors. UVA was established in 1819, with its Academical Village and original courses of study conceived and designed entirely by Thomas Jefferson. UNESCO designated it a World Heritage Site in 1987, an honor shared with nearby Monticello.For nearly two centuries, the University of Virginia has been a...