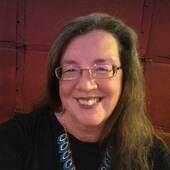 By Laura Filip, What can we do for you today?
(Laura Filip Broker , Opening doors for All Seasons of Life )
FILIP PROPERERTIES Laura Dee Filip Broker 903-564-5911   We work weekends  are here to help you with all of your Texoma Real Estate needs. Texoma hmm what does that mean well Texoma is Texas and Oklahoma put to together, The Texoma area has a beautiful Lake called of course Lake Texoma.  Beautiful Lake Texoma is one of the most popular vacation destinations in the Southwest. Lake Texoma famous for its great fishing, excellent marinas and resorts,and its natural beauty. Lake Texoma spans the Texas/Oklahoma border just 75 miles north of Dallas and 121 miles south of Oklahoma City. The cities that surrond the Lake are Bells, Collinsville, Denison, Dorchester, Gordonville, Gunter, Howe, Knollwood, Luella, Sadler, Sherman, Southmayd, Tioga, Tom Bean, Van Alstyne, Whitesboro and Whitewright. ...