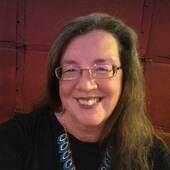 By Laura Filip, What can we do for you today?
(Laura Filip Broker , Opening doors for All Seasons of Life )
  Flowers can bring a smile to almost anyone's face and right now may be the perfect time to send out a few smiles.  Flowers By Faith are delivering beautiful flowers in Whitesboro Texas.  Located in Downtown Whitesboro Texas on the corner of Main and Union.  You can reach them directly at 760-638-1154 They can help you will all of your Flowers with smile needs.  Please reach out to this local flower shop.  Need to send a few smiles sent out they just may be the folks to help out.  Local business, with local owners.  As of right now, they will deliver with drop off at the porch of the home here in Whitesboro only. Thank you, Tracey, for the beautiful Daisy's they are amazing.  I appreciate your kind smile as they brighten up my day.  Please feel comfortable giving Tracey a call today. ...