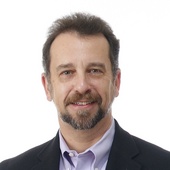 By Scott Haigh, No problem, I will take care of it!
(Howard Hanna Real Estate Services)
We just finished 1 concert in Luxembourg and 2 in Cologne. Luxembourg is a very nice banking city which obviously has lots of wealth. There are large pedestrian malls with beautiful shops. On our free day some of us rented cars to get out of the city and visit some castles. We enjoyed the rebuilt castle at Vianden and the partially-rebuilt castle in La Brouchette. I would highly recommend visiting both if you are in the area. The concert hall in Luxembourg, which we opened two years ago, has excellent acoustics but is a little boomy because of the extremely high ceiling. Nevertheless, the hall has lots of wood in it and has the classic "shoebox" shape, which is so important for a good concert hall. The concerts in Cologne were extremely well received, although the hall is not that great...