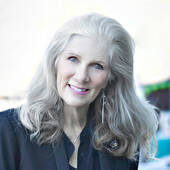 By Debe Maxwell, CRS, The right Charlotte REALTOR!
(Savvy + Company (704) 491-3310)
Charlotte Market Update - AUG 2021 - UPTOWN - Fifth & Poplar Fifth & Poplar couldn't be more conveniently located. Sitting on the west side of Uptown in the Fourth Ward, many of the units in the complex have sweeping views of Uptown Charlotte's gorgeous skyline. Read more about this popular Uptown condo complex.  So, how's the market doing in Fifth & Poplar? There are 6 condos currently active on the market in the complex with 4 under Contract & in Escrow. There is an approximately 3.3 month supply on the market (a 94.1% increase year-over-year) and a 121-day average on the market for sellers in Fifth & Poplar. Here's the market snapshot for this February, 2021.      SEARCH UPTOWN CONDOS FOR SALE SELLERSIf you're thinking of selling your first, second, third or...home, let's talk! As wi...