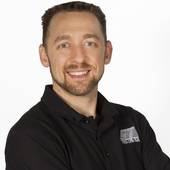 By Reuben Saltzman, Delivering the Unbiased Truth.
(Structure Tech Home Inspections)
Unfortunately, the easiest way to add insulation to just about any place in your home is to install fiberglass batts.  Fiberglass batts are typically the worst insulation for any job, as I complained about in a recent blog.  I mentioned at that time that I would follow up with a blog about the other choices of insulation.  Today I'm going to discuss several different types of attic insulation. The best way to insulate an attic or pretty much anything else in a home is to use spray foam insulation. There are two types of spray foam insulation; open cell and closed cell. I've also heard people call them 'half pound' and 'two pound' foams, respectively.  Open cell foam has an insulation value of up to R-3.9 / inch, while closed cell has an insulation value of up to R-6.9 / inch.  Closed c...