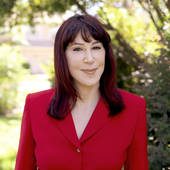 By Wendy Rulnick, "It's Wendy... It's Sold!"
(Rulnick Realty, Inc.)
I've been learning to cook for 18 years. Ever since I gave my husband, new boyfriend at the time, the years-frozen shrimp appetizer. After he bit into it, the look on his face was frozen. I had some learning to do. Fast forward 18 years. I am still learning to cook, but sometimes my dishes come out good. We love fish. Living in Destin, Florida aka,  "The World's Luckiest Fishing Village", we have lots of delicious local seafood options that are brought in from the fishing fleet at Destin Harbor, the largest commercial fishing fleet in the nation. One of my favorite catches is grouper. We hadn't had it in quite a while, and my husband was hinting that it would be a good treat. We weren't going out. I was going to make it. Grouper is not cheap.  At $32.99 a pound,  I almost had them put ...