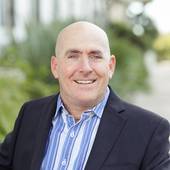 By Danny Margagliano, Danny "Wheels"
(World Impact Real Estate)
You don't buy an investment property because everyone else is doing it but rather because it is the right financial decision. Your financial standing, as well as goals, are not the same as the next person's. Therefore, you ought to take calculated risks if you are to succeed. There are many viable places to buy an investment property, but not all of them will offer what you need. However, Destin Florida has been receiving a lot of attention of late, and here is why it is a good place to invest: Extra incomeYou can start making money from your investment the moment you close the deal. Renting out the property only requires proper furnishing and the right amenities, or you may rent it out unfurnished. It's up to you to decide what works for you. There are a lot of people looking for housi...