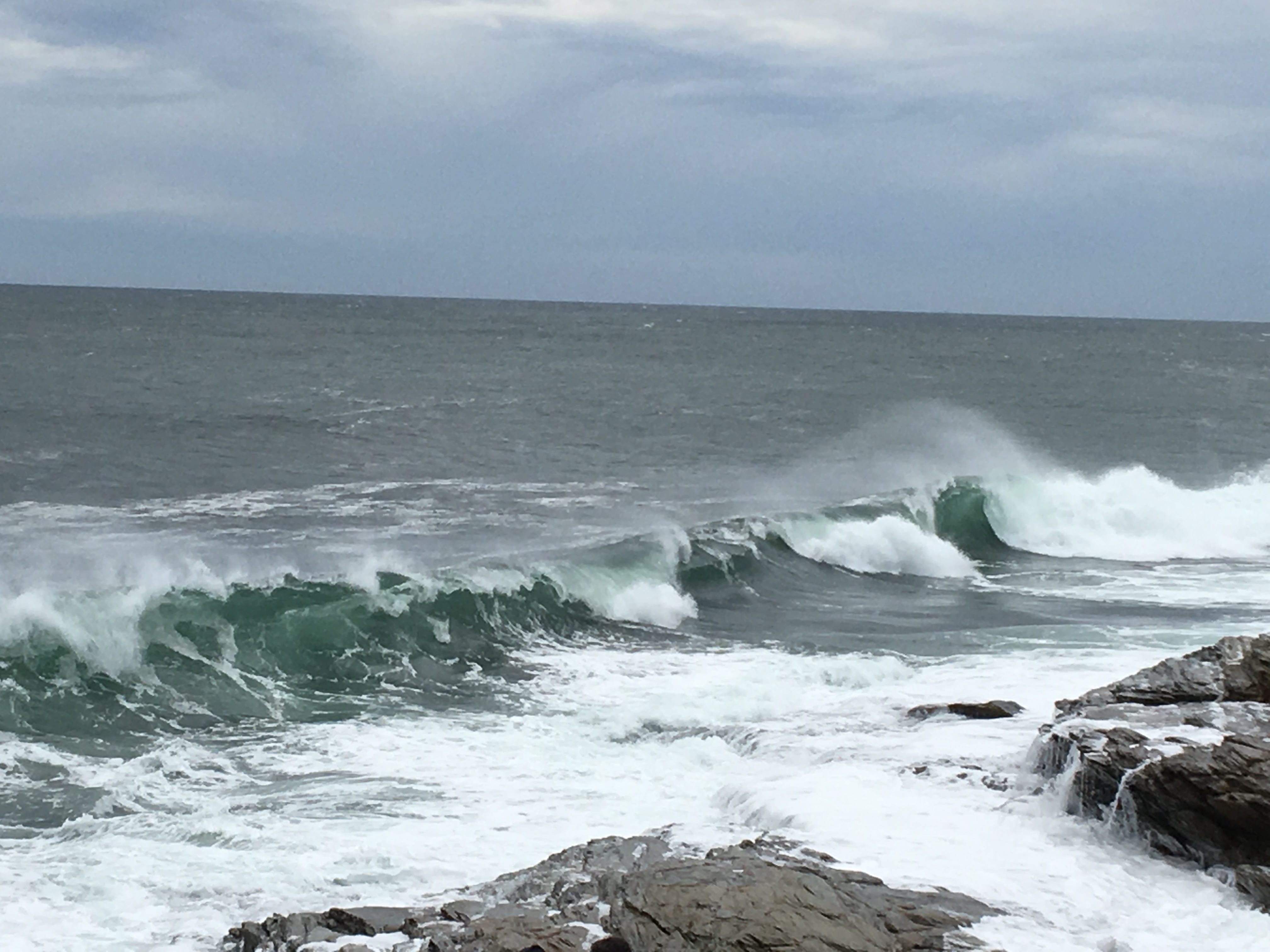 Get to Know Patricia Orsi
As a full time Realtor since 2002, Patricia has been involved in the sale of over $55+ million in homes, including several multi-million-dollar properties, as well as a few record-breaking sales. With pride, she brings great knowledge to her clients and has sold homes, condos and commercial space throughout the state, including Jamestown, Newport, Middletown, Bristol, Providence, Tiverton, Narragansett, North Kingstown, Smithfield, East Greenwich, South Kingstown, Charlestown and Westerly.
Her business philosophy is strong yet simple: she works to create a new standard for an exceptional and dynamic real estate experience by providing unmatched personalized customer service.
As represented in her client testimonials, Patricia's sincerity, energy and dedication have created an unprecedented value that consistently delivers to her clients. She provides the dedication, support and thorough attention necessary throughout every phase of the buying or selling process, for a seamless transition resulting in outstanding accomplishments in multiple facets of real estate investing, including luxury estates, waterfront homes and equestrian facilities.
Patricia holds an SRS designation (Seller Representative Specialist) as well as the ASP.RE designation (Accredited Staging Professional Real Estate), which helps clients with styling spaces and working with photography to achieve the highest sales price with fewer days on the market.
Patricia is a New York native from Westchester County where she studied interior design and architecture. Her 20+ years as the customer service project manager at Avon Products Inc. and as the office manager/executive assistant to the Chairman/CEO at FactSet Research Systems Inc. align well in financial analysis and negotiating strategies in purchasing or selling real estate.
If you would like to learn the value of your home, and/or receive local market updates, please email, text or call Patricia.
You can find Patricia Orsi on Instagram and Facebook.

Patricia is a member of the Newport County Board of Realtors, Rhode Island Association of Realtors and the National Association of Realtors. She is also a member and committee co-chair of Jamestown's Quononoquott Garden Club helping with civic beautification projects and a Life Member of the Rhode Island Federation of Garden Clubs, Inc, and a member of the International Tennis Hall of Fame. For many years, she has supported and contributed to the Jamestown Arts Center, Jamestown Fire Department, the Preservation Society of Newport County, Friends of Ballard Park, Seaman's Institute, the Newport Art Museum and the Doris Duke Foundation.
Awards
Patti achieved recognition as a "Multi Million Dollar Top Producer" and received the "Circle of Sales Excellence Award" for her outstanding accomplishments and a record breaking sale in Wickford, North Kingstown in 2002 and Bristol in 2014.
Angie & Kenyon Thayer
03/03/2010
Patti provided top notch service for both the sale of our house in West Greenwich and the purchase of our new home in Tiverton. Her knowledge of the area led to a successful transition for our family from one side of the state to the other. Thanks to Patti, we were able to find the perfect house for our family and our horses!
Jim & Ginny Purviance
06/10/2009
We got lucky. One phone call and we connected with Patti. Our house was sold at the full asking price and we were guided through the purchasing of our great new house. Throughout the process her advice was right on. She knows the market and how to prepare for showing a house and she is available 24/7. She is a joy to work with! Two appreciative clients.
Anne & Jim Buchanan
07/17/2008
Patti – I just had to write you. When we knew that we were going to put our home on the market last spring, we called around and lucked into finding you. Your advice on what we needed to do to prepare our home for showing was comprehensive without being overwhelming. You provided market information and a comprehensive plan, but Jim and I were juggling many issues at once during that time and were not immediately ready to place our home on the market. You must have been disappointed, but your professional demeanor never betrayed it. We began the preparations based on your advice with the goal in mind of being ready to list in early summer. As we were finishing projects and thinking it was time to give you a call, (there's always "one more thing to do before I call"), you called us. I was a little (okay, it was a lot) flabbergasted whey you said you had an interested party that would like to see our house. That was the beginning of the process that ended with the sale of our home at a good price in a tanking market and with the purchase of our new home which better fits our needs. Overall, we couldn't have had a better experience. Patti, thank you for your professional advice, for keeping us on your radar screen even after a few months had passed and for your patience and diligence in seeing both sales through (even when you were out of the country for part of it!). We are very pleased with the results.
Linda & Steven Sheck
02/22/2007
My wife and I had been looking for a second home in Narragansett for several years. Patti was extremely helpful in researching the appropriate houses for our review, patiently showing us all those houses, and then helping us through all the final steps of the sales cycle. We ended up finding and buying our dream house thanks to Patti.
Hilary Woodhouse
09/05/2006
Good Morning Patti…Our thanks, too, for your professional handling of the sale of 72 Cormorant Road house, Pell Estate, Narragansett, RI. Your association with your company only makes their performance better. Let's hope our paths cross in the future. Regards, Hilary