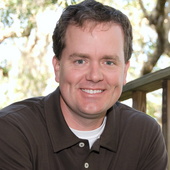 Real Estate Agent
John Coley
Alexander City, AL

—

Coley Real Estate
Lake Martin - Alabama - let me help you see why so many people are finding a home (or second) here. Clear water, privacy, fishing, and fun await you at Lake Martin.
Get to know John Coley
John Coley grew up on Lake Martin and is a 1991 graduate of Benjamin Russell High School in Alex City. He graduated with a degree in Accounting from Birmingham - Southern College in 1995.
He achieved his certification of a Certified Management Accountant, and worked in the accounting department at Russell Corporation in Alex City . He then served as Controller at Jerry Kyser Builder, Inc., a commercial contractor and real estate developer in Montgomery, Alabama.
John has had his blog articles linked by the Wall Street Journal and has been interviewed and quoted on second home sales by the Birmingham News. He enjoys volunteering at RetechSouth, the best Real Estate tech conference around. He also has been quoted various times about the lake real estate market by the Lake Magazine, Lake Martin Edition. John also somehow managed to slip by their editors and get an Ode and several Lake Martin scenery photos published.
From 2005 to January of 2010 John Coley sold Lake Martin real estate under his family brokerage name - Coley Real Estate. On January 15, 2010, he switched his company name to Lake Martin Voice Realty for two reasons: 1.) to better pair his company brand with his best marketing engine (the blog Lake Martin Voice) and 2.) to be able to team up with fellow Lake Martin Realtor John Christenberry.
John combines his financial experience, real estate knowledge, and love for the lake as a full time Realtor in the Lake Martin area. He enjoys spending time with his wife Palmer, and their two sons. John also enjoys fly fishing, hunting, playing tennis, and just generally being outside. He is a member of Eastwood Presbyterian Church in Montgomery, Alabama.
Contact John Coley at 334 - 221 - 5862 or john [at] coleyre [dot] com.
Find John elsewhere on the web:
Testimonials
***************************************************
"My wife and I had been searching the Lake Martin area for over two years for the "right place". During that time, we had the opportunity to work with several realtors, some were very good and some not so good. We contacted John about a listing late Saturday afternoon and had an agreement the NEXT DAY and closed in less than 10 days. In this particular situation, that time frame would have been impossible if it were any other realtor but John Coley.
Here's the deal, John has the gift of understanding what it takes to bring buyers and sellers to an agreement. His knowledge of the area is fantastic which when combined with the relationships he has with the local banks, makes a complete package. It was refreshing to see the honesty he displayed when he did not know the answer to one of the many questions. He would simply tell me that he did not know the answer to that question, but he would find out, which he did in a prompt fashion.
After the sale, I have found that I can count on his knowledge of the area, the businesses and the local folks to give me recommendations on things ranging from Alabama Power Regulations to Bar-B-Q. It's hard to go wrong with John Coley."
Vance W.
Birmingham, Alabama
***************************************************
From a buyer's blog post titled "Lake Cabin Post" :
"Very first, I HAVE to give a great big SHOUT OUT to
John Coley @ Coley Real Estate
John hung in there with us all summer. . .even gave us advice on FSBO's that we found. He is such a laid back, fun kind of guy who knows Lake Martin like the back of his hand because he grew up there. He is only satisfied when everyone involved in the transaction is satisfied. Y'all know me well enough to know. . .I don't endorse folks unless I mean it. . .an I MEAN IT.
Speaking of "For Sale By Owner" (FSBO) property on Lake Martin. . . Our Three Friends - AND YOU KNOW WHO YOU ARE!!! who said to us this week.
"You should have told us!! We are trying to sell our place!!!" . .. . I have two words for you!:
JOHN COLEY!
HELLO!!. . . who, please tell me, who! has the time to ride around all the miles of Lake Martin to find FSBO property. . . NOT US. . . .and I'll not even mention that we know you pretty well. . have seen you several times this summer. . . ..AND didn't KNOW about your property. . . .well, DUH!!..."
Read the entire post here
Tom and Melissa D.
Auburn, Alabama
***************************************************
"We were shopping for a condo on Lake Martin and decided we should look at a couple of houses to compare before making the decision. John was the listing agent on a few of the houses so we gave him a call. In only a couple of days we found exactly what we were hoping to find at a price that was in our range.
I have worked in the Oil Patch and moved quite a bit. John is among the few real estate agents that know their market, work hard to help finalize the sale and went out of his way to make the experience enjoyable and easy. He even pointed us to a knowledgeable lending agency familiar with lease lots.
John is not just our agent, he is also a friend."
Tim and Mary M.
Lacombe, Louisiana
***************************************************
"John Coley helped me purchase a house with an Alabama Power land lease on Lake Martin. I was totally unfamiliar with these and he helped make the process very understandable and straightforward. We live in Atlanta and work full time. John made several very helpful referrals regarding vendors to help with various items for closing, which we really appreciated. He was very responsive and made the entire process painless. I would definitely use his services again."
Karen B.
Atlanta, Georgia
***************************************************
"My husband made contact with John Coley after a friend, who owns property at Lake Martin, suggested we give him a call. Our friend told us that John knew and understood Lake Martin because he grew up there.
Our first impression of John was that he wasn't pushy and didn't make us feel that we had to buy some property and it had to be done now. He kept us informed and up-to-date with everything that was available for sale.
After we negotiated a contract on the house that we wanted, John was still very helpful during the process and didn't abandon us for another sale. There were some title issues during the purchasing of our house and John went the extra mile to help get it solved.
We have owned many homes and our past experiences with real estate agents have left us with a lack of desire to use their services. As my husband said to some friends, who are also interested in Lake Martin, 'John has restored our faith in Realtors.'
John was a pleasure to talk with and be around. We highly recommend him."
Charles and Holly G.
Peachtree City, Georgia
***************************************************
"I sold a lake home while deployed in Turkey because John cares. He was patient and always listened to my wishes. Bottom line, we sold our cabin with the lake down 9-feet because he is personable, smart, markets like no one I've ever seen, and most importantly...knows Lake Martin like he flooded the valley himself."
Lt. Col. Joe L.
Izmir, Turkey
***************************************************
"John Coley blended effective people skills and high-tech information technology skills in marketing and selling our home."
Chetan and Lakshmi S.
Salem, AL
***************************************************
"John was incredibly helpful in the search for our lake house. Having been away from Alabama for several years, we were a bit uninformed about recent activity in the Lake Martin real estate market. John helped guide us through and educate us. He made sure we saw properties at different price points and in different areas so that we could make the decision that was right for our family. As we wind down our first summer, I can say we are thrilled and are looking forward to many more in the house John helped us find. Thank you, John!"
S.D.
Birmingham, Alabama
***************************************************
"We live in Florida and had very little time to research the Lake for the property that would fit our family. John did just that for us... We are so excited about our cabin and looking forward to our first summer on the Lake, all because of John!"
Emily and Brad P.
Sorrento, Florida
***************************************************
"I owned some lake property, and someone called me up out of nowhere and made me an offer. I had no idea if it was a fair offer or not, so I called John. I knew he grew up on the Lake, and his family has been in the business since the fifties. He gave me a free consultation on the lake market, and I listed my property with him. I ended up selling for more than 60% over the original offer, without the hassle of selling it myself."
Charles M.
Montgomery, Alabama
***************************************************
"If you've wished for a hardworking, fair, competent Realtor, look no further. John Coley's go-get-it attitude is refreshing. I recommend him to buyers and sellers alike. He's in the business to help people succeed."
James S.
Eclectic, Alabama
Certifications
I specialize in helping people with real estate in and around the Lake Martin, Alabama area. Having grown up on the lake and in the real estate biz, I aggressively work my contacts and market sellers' property to the best of my ability. I also love to work with buyers, especially those new to the area, who need someone "on the ground" to help them find their own place on Lake Martin.
Introducing a fresh new look for your Profile.
Click the 'Edit Profile' button below to enter 'Edit Mode' and continue the tour.