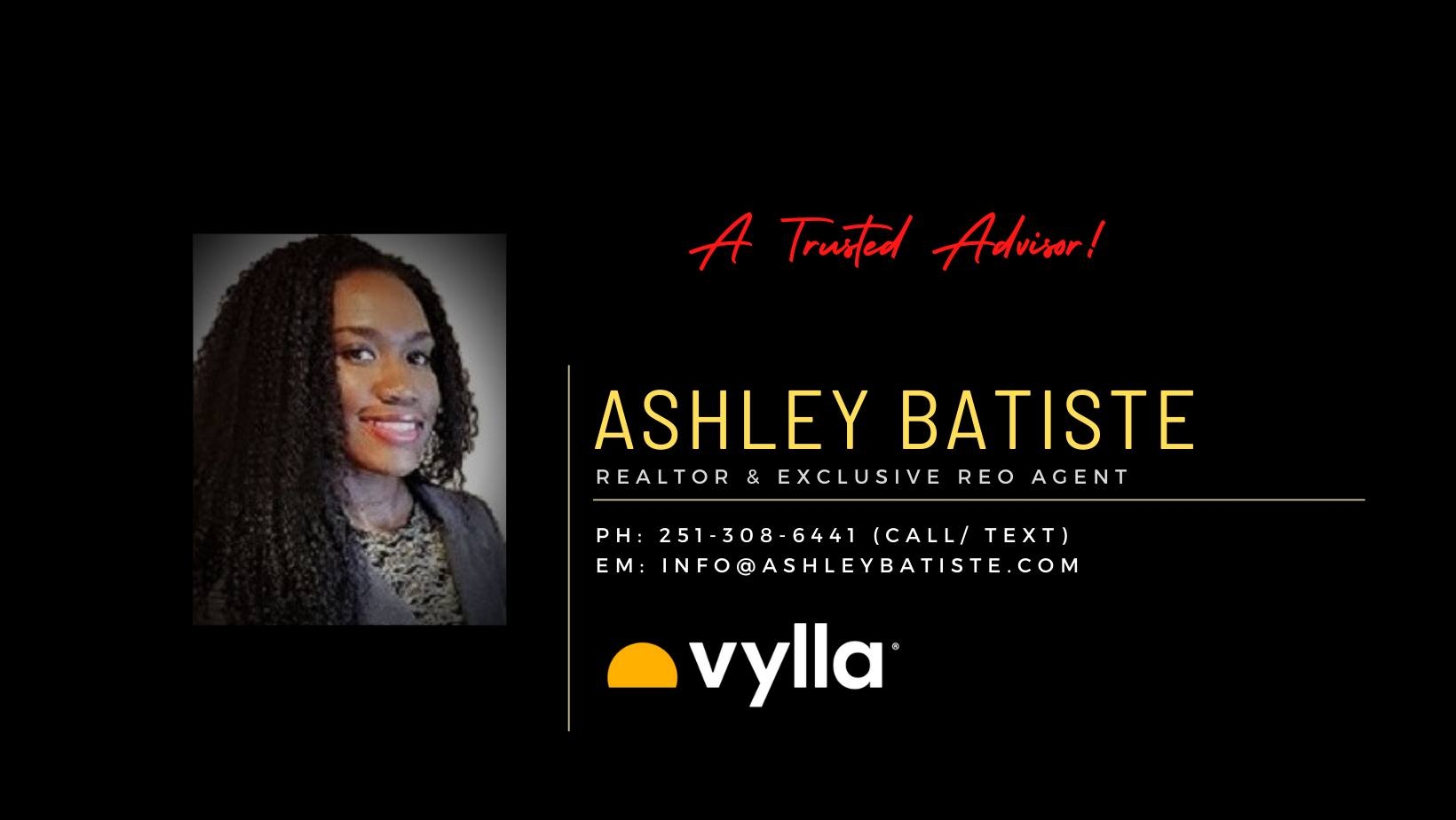 Get to Know ASHLEY BATISTE
Mobile County, Alabama native. Licensed in Alabama & Georgia since 2010. Serving Buyers, Sellers, & Investors.
Current/ Prior Clients:
-Deutsch Bank
-Goldman Sachs
-Phh Mortgage
-Stanwich Mortgage
-M&T Bank
Certifications
Shepherd Brokers Academy of Real Estate -Real Estate Sales Agent
Equator Certified (Id: 1915596)
Res.Net Certified 
NABPOP REP
Awards
Clear Capital - Clear Markt Expert (CME) | 2017- 2020
Asset Valuation - Top Rated in Area | 2017- 2020
Skills
Professional Communication, Negotiations, Sales Transaction Management
format_quote
"Professionalism and Care with Occupant Communication, Re-Acquiring, Repairing/ Preserving, Maintaining, Marketing, & Selling Your Asset Quickly!"