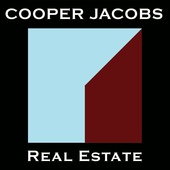 By Lake Forest Park Real Estate Looking For Lake Forest Park WA Homes?
(Cooper Jacobs Real Estate LLC: Need a LFP Realtor?)
Making it work step by step... Since it is illegal to throw away computers and television and not to mention just horrible for the environment, there is another way!  Allied Waste customers can call 206-682-9730 a day before regular pick up for recycling and they will schedule an electronics pick up! Other options for non-Allied Waste customers? www.ecyclewashington.com Need to recycle your phone? http://www.cooperjacobs.com/index.cfm/page/46778/Cell_Phone_Recycling.html Looking for more info on living in Lake Forest Park or Lake Forest Park real estate? lfp@cooperjacobs.com Cooper Jacobs Real Estate Services is a member of Built Green and Designated Broker Courtney Cooper is an EcoBroker.  Are you interested in other Green Seattle real estate info?