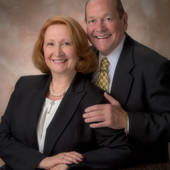 By Robert Wagner, Your CHOICE for Real Estate.
(BHHS The Preferred Realty 3802 St RT 31 Donegal, PA 15628)
Wags and I have been meaning to get here and then some good friends surprised us with a gift certificate and our visit got pushed to the top of the to do list!! We can't believe it took so long for us to share this gem with you! Their slogan is "Dining Enriched with Nature." Executive Chef Mark F. Henry spent some time with us chatting about this restaurant and one soon to be very close to our resorts! Tree Tops is a 20 minute ride from the Donegal turnpike exit.  Mark's goal is to provide the consumer with "unique organic cuisine." Take a peak at our slide show.  Excellent food! (Note to the ladies, wear flats as the walk way is shale.) So you are saying where is it and why is it there? Great history story! We are certain that many of our readers have toured Frank Lloyd Wright's homes,...