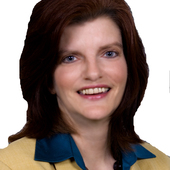 By Jackie Connelly-Fornuff, "Moving at The Speed of YOU!"
(Douglas Elliman Real Estate in Babylon NY)
Toyota Screwed Up - But Who's Going To Pay For It? A few million Toyota cars were recalled due to the gas pedal sticking. Those 8 models represent 57% of Toyota's 2009 U.S. sales. Toyota dealerships across Long Island and the rest of the the country have to halt sales. They spend hundreds of thousand of dollars for new inventory. Toyota has asked those dealerships to not discuss the financial situation with consumers. They are being told to call Toyota. Oh right, that's going to help. 6 of Toyota's North American manufacturing plants will stop manufacturing on February 1st and there is not a date set for manufacturing to resume. Toyota shares in Tokyo Wednesday closed down 4.3%—its trading volume was twice its 25-day moving average—while the benchmark Nikkei Stock Average of 225 compan...