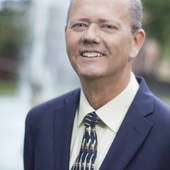 By Walter Hayes, Make the Right Move!
(Oak Creek Realty Group LLC)
I had in a Council meeting a couple of months ago, outlined the fall in the real estate market in Briarbrook over the last several years, espcially in new construction. I decided to go back and have a look to see what ground, if any, we've made up since the CID was approved and what I found was this. New Construction - Not much to create a judgement on here yet. While the 1st permit for new construction wasn't issued last year for Briarbrook until June there have been 2 new ones this year already. The first was in January and the second was in March so not a lot there to build a trend on. Existing Sales - Here we can see something. For the two year period between 3/1/2008 and 3/1/2010 80 homes sold in Briarbrook or 3.3 homes per month. Since 3/1/2010 there have been 20 homes sold for an...