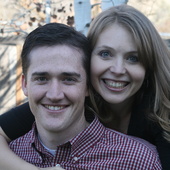 By Lisa & Adam Levanger, From The Great State Of Idaho!
(Idaho Summit Real Estate)
One of the hidden treasures of the wonderful community of Eagle Idaho is their public library. It is truly a gem worth beholding. Not only are the facilities and staff top rate but the children's programs are incredible. This last session my daughters (ages 4 and 2) and I took part in Toddler Tales led by an incredible librarian known as Mrs. Diane (who first introduced us to Music and Movement while at the Garden City Library). Most of the classes were centered on a theme. They would read books and sing songs that corresponded with that theme and finish the class off with a craft. It was wonderful for the kids as they learned about fun topics as well as interacted with the library staff one on one.    We had two classes that we enjoyed the most.  The first was when the librarian brough...