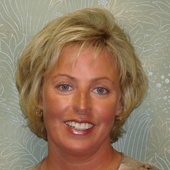 By Liz Streed, Holley By The Sea, One Stop Realty Shop!
(PRUDENTIAL Holley Properties R. E.)
1. Make sure that your moving quote is based upon a visual survey. One of the biggest mistakes that people make when booking a move is assuming that a phone quote is guaranteed. The only way to obtain a binding quote is to have your household goods visually surveyed by a moving company. 2. Use a reputable mover for your move. The American Moving and Storage Association (AMSA) has established the ProMover program to provide an easy way for consumers to separate reputable professional movers from rogue operators and con artists. All of the movers in the Van Line Express Network are ProMover certified. 3. Read all documents before signing. Once you have been provided a written quote, make sure you read before signing. The quote should document weight, distance, and services to be rendered....