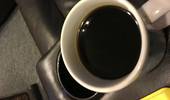 By Charles Stallions Real Estate Services, Buyers Agent 800-309-3414 Pace and Gulf Breeze,Fl.
(Charles Stallions Real Estate Services Inc)
Home Buying in Gulf Breeze Florida 32561, More owners gain equity but a few metros still at risk ATTOM's chief economist says the number of "seriously underwater" owners rose a bit since the last quarter, though it's down year to year. He says the uptick in underwater homes comes largely from property located in coastal areas. Read more.   THOUSANDS OF HOMES... One Address www.charlesstallions.com                                                  Buyers are taking advantage of our Smooth Move Program at closing, Choose between 1% Cash Back, 1-year taxes paid, 1-year insurance paid, 1st year Home Warranty Paid and with any choice you get the free use of our Moving Van. EXPERIENCE the DIFFERENCE…                        Call 800-309-3414 for Joyce Kelley CBR, CBA, Buyers Agent for Charles S...