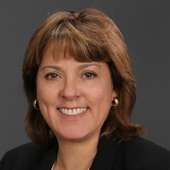 By Dorene Slavitz, Experienced. Ethical. Outstanding Results!
(Residential & Commercial Real Estate)
SPRING IS ALMOST HERE!! A lovely time of year, and also one of the best  times to start thinking about getting your home ready for prospective buyers.  What can you do to make your home ready for sale? Hire A Listing Agent from a Reputable Firm to evaluate a maketing strategy. Wash Window and Screens Use groundcover and Mulch around flower beds and plant seasonal flowers Repaint front door.Clean front porch and mailboxes Replace Old Doormats Clean Outdoor light fixtures Powerwash exterior of house or paint Powerwash driveway Clean Carpets   I hope this will get you off to a good start!  For more ideas and suggestions specific to your home, please contact me for a consultation.