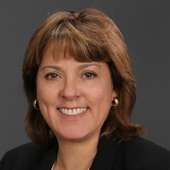 By Dorene Slavitz, Experienced. Ethical. Outstanding Results!
(Residential & Commercial Real Estate)
  Staging Works - A Case Study 09-14-10Annie Pinsker-Brown | Stage to Sell, Los Angeles Home Stager e-mail me view my blog Office: (310) 384-1084   Last month we were asked to preview a beautiful but vacant modern loft in Playa Vista. The Realtor had recommended that the property be staged as soon as she got the listing, but the owner didn't want to spend the money - and he wanted to price it for what he paid for it, not what it was worth in today's market. So after 3 months of sitting on the market and $100,000 in price reductions, the seller finally agreed to stage it. One of the issues with showing this home empty was that the second bedroom was directly across from the dining room and had no door. Click here to see how we solved this staging dilemma and what happened next!