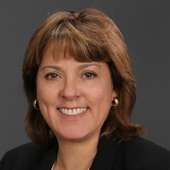 By Dorene Slavitz, Experienced. Ethical. Outstanding Results!
(Residential & Commercial Real Estate)
Valentine's Day with the Nucleus Ensemble Celebrate Valentine's Day by traveling to far away lands with The Definiens Project in the second concert of their 2008 Culver City Crescent series. The Nucleus Ensemble will perform their "Landscapes" program on Sunday, February 10, 2008 at 3pm at the Culver Hotel in Culver City, CA.Admission: $10 General; $5 Student; Children Free. Discounted (pre-order) tickets available at www.nucleusensemble.com.The Nucleus Ensemble will perform the following works: Hypnosis and Orange Dawn by Ian Clarke Prairie Etudes by Brooke Joyce In the Central Steppes of Asia by Alexander Borodin (arr Greg Milliren) Rat$tar by Dante De Silva Vox Balaenae by George Crumb Prefacing the concert will be a FREE interactive family-based Musical Adventure beginning at 2pm, a...