Real Estate Product Reviews on ActiveRain
Here's where you'll find a community willing to share their experiences with everything from computers to coaches and from contact management software to virtual assistants. If there's a real estate-related product or service, we'll have reviews for it.
Consider this patch of ActiveRain real estate your water cooler. Gather around it and talk to you colleagues – get and offer advice. We hope this will be a forum for both teaching others about what you know and for learning from the rest of the ActiveRain community.
What products or services work for you? Don't be shy -- we'd love to hear all about them and spread the word to help all ActiveRainers move on to the next level in their businesses.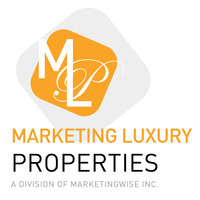 Product Reviews for
MarketingLuxuryProperties
MarketingLuxuryProperties Overview
(
At Marketing Luxury Properties, we work with Real Estate Agents, Designers, Builders and Architects to achieve effective marketing strategies with powerful photography, HD video, multimedia and graphic design. Brand development is King!

Our creative skill touches every photograph, cinematic video production, modern graphic and web project that we undertake. Our expertise and creative impact distinguishes our clients and gives them a competitive edge.
Subscribe
Submit a Review
MarketingLuxuryProperties Reviews

Andover, MA
Real Estate Agent
Submitted on 04/21/2017
Wish they were in my area for sure - as I have just listed a million dollar plus home (and have a co...
more
This review has not yet been rated

Andover, MA
Real Estate Agent
Submitted on 04/06/2017
Marketing Luxury properties need something different. Conventional marketing like open houses may no...
more
This review has not yet been rated

Scottsdale, AZ
Real Estate Agent
Submitted on 03/12/2016
When it comes to real estate photography, we say always go Pro. And our choice for Pro is TourFactor...
more
This review has not yet been rated

Memphis, TN
Education & Training
Submitted on 08/30/2013
MarketingLuxuryProperties is a fine photography service located in Toronto, Canada and serves the gr...
more
This review has not yet been rated